Mason
Tutor Groups
7M1
Linda Thacker
7M2
Ben Patchesa
8M1
Helen Metcalfe (Mon/Tues) & Will Khambatta (Wed-Fri)
8M2
Kyle Bussey
9M1
Jenny White (Mon-Wed) & Alison Haigh (Thurs/Fri)
9M2
Yvonne Duffy
10M1
Andrew Graham
10M2
Michael Hainsworth
11M1
Charlotte Cole
11M2
Kathryn Lee
11M3
Jenna Strain
Assembly Day: Thursday Week 1
House Captains - Mason House is an open, inclusive and competitive house who are always striving to be the best. Mason is named after the famous actor James Mason who was born in Huddersfield, West Yorkshire. The Mason house motto "Plena Stellarum" suggests we are a house 'full of stars' and this really is true. All members in Mason are encouraged to participate in a range of activities, whether it is in their academic, sporting or out of school life and are supported by the wonderful Mason prefect team in their pursuit of excellence. Mason's Head of House is Mr McArdle and they are blessed to have a fantastic team of form tutors. They create a caring and approachable atmosphere where pupils feel safe, valued and respected. Mason House is proud to support The Leeds Children's Hospital through our charity work.
Colum McArdle – Head of Mason House - I am very proud to be the Head of House for Mason house. I originally joined the Mason family as an Assistant Learning Manager and was instantly made to feel at home with the pleasantness and willingness to help from staff and pupils. Mason house is a very supportive and friendly house where all the pupils look out for one another. We take pride in our behaviour, attendance and attainment and strive to be the best we can.
Mason house has a wonderful prefect team who work tirelessly to help each of the younger pupils. As a house we raise money for our wonderful charity 'The Leeds Children's Hospital' and take part in a range of fundraising activities throughout the year.
During the past few years Mason House has made some wonderful progress and we hope to end 2016 with the Benedict shield. Our house Motto suggests that we are a house 'full of starts' and this year we hope to reach our full potential.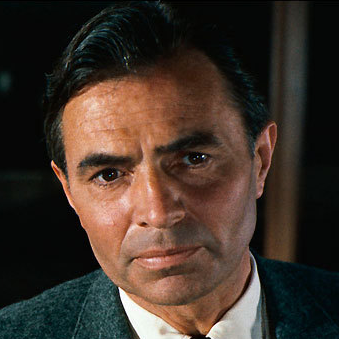 James Mason - 15 May 1909 – 27 July 1984. Born in Huddersfield, James was an English actor. After achieving stardom in his native Great Britain (he was the top box office attraction there in 1944 and 1945), he made the transition to the United States and became one of the biggest stars in Hollywood, starring in iconic films such as A Star Is Born, 20,000 Leagues Under the Sea, Lolita, North by Northwest, Journey to the Centre of the Earth, Bigger Than Life and Julius Caesar.

Nominated for three Academy Awards and three Golden Globes (winning once), he is considered to be one of the greatest actors of the 20th century.
Mason survived a cardiac arrest in 1959 and died as result of another on 27 July 1984 in Lausanne, Switzerland.His ashes were buried in Corsier-sur-Vevey, Vaud, Switzerland. The remains of Mason's old friend Charlie Chaplin are in a tomb a few steps away.