Garrett
Tutor Groups
7G1
Sam Sheard (Mon) & Freya Kirk (Tues-Fri)
7G2
Lewis Dudley
8G1
Isobel Sewell
8G2
Ed Kisby
9G1
Ana Brigido-Sanchez
9G2
Victoria Smith
10G1
Nicola Whattam
10G2
Iain Spence
11G1
Charlotte Hall
11G2
Emma Surplice
11G3
Rachel Blatchford
Assembly Day: Monday Week 1
House Captains' statement - Garrett House are a friendly and welcoming House who take pride in creating a great platform for students, laying foundations for their future success. We have had many successes in the past few years but would love to see even more white ribbon in the trophy cabinet. Unfortunately, we lost out to the other houses this year for the major trophies and have our sights set firmly on first place again this year – even for Sports Day! We hope we can "do the double" like we did in July 2016; winning both the Benedict and Buttery shields. We are named in honour of Yorkshire-born soprano singer Lesley Garrett, coinciding with Selby's Specialist School for the Arts status. Whilst we are naturally proud of our academic prowess and our can-do attitude, we also value hard work and perseverance. Younger students can count on the support of the entire Garrett senior team including two House Captains and two Vice Captains. We are also thrilled to have three really enthusiastic Sports Captains this year. We have 28 prefects across year 10 and 11 and many projects planned, so guidance will never be far away. We also place priority on charity fundraising and raising awareness; our House charity is Selby Hands of Hope, to whom we give considerable support throughout the year. Garrett is a fantastic House to be a part of, and we look forward to seeing your child getting involved with Inter-House competitions and ensuring Garrett's future as a successful House.
Head of Garrett House statement - I am, once again, extremely proud of the contributions our Great Garretteers made to SHS in the 2016-17 academic year. We were the most punctual House and also had the highest number of 3 and 4 key students. We had brilliant representation in events throughout the year such as the Talent Show and the Year 6 Induction Day. I am looking forward to seeing the contributions my House makes to SHS this year and hope to see some white ribbon in the trophy cabinet come July.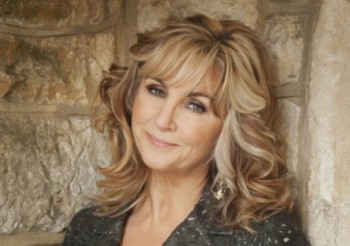 Lesley Garrett - Born in 1957 in Thorne near Doncaster. A graduate of the Royal Academy of Music, she won the Decca Prize of the Kathleen Ferrier Award in 1979, thereby launching her career. She joined English National Opera in 1984, starring in many productions and winning critical acclaim for her portrayals of both comic and serious roles.
In 2002, she was awarded the CBE for her services to music.
She has performed at several FA Cup Finals, including the 2000 Final, the 2007 Final alongside Sarah Brightman, and the 2008 Final alongside Katherine Jenkins. She also sang the British National Anthem on the Champs-Élysées in Paris in 2012 after Bradley Wiggins became the first Briton to win the Tour de France.
In 2004, she finished third in the first series of the BBC's Strictly Come Dancing. In the same year, she took part in the BBC's Who Do You Think You Are?, a genealogy documentary series, in which she journeyed through her home town of Thorne in search of her family history. She was delighted to discover that the musical gene stretched far back and had run in her family for several generations. In 2005 and 2007, she was selected as one of the judges for BBC's Comic Relief does Fame Academy, and she hosted and sang at the 2005 Classical BRIT Awards at the Royal Albert Hall on ITV. She is also a veteran of Dictionary Corner on the Channel 4 game show Countdown. In 2013 she returned to opera with the monodrama La Voix humaine for Opera North.
As a recording artist, Lesley has released eleven solo albums. Many of them have been successful, receiving gold and silver status. Soprano in Red received the Gramophone Award for "Best-selling Classical Artist of the Year". She was also a featured artist on the platinum selling "Perfect Day" single released by the BBC in aid of Children in Need.