Young Engineers shine at Faraday Challenge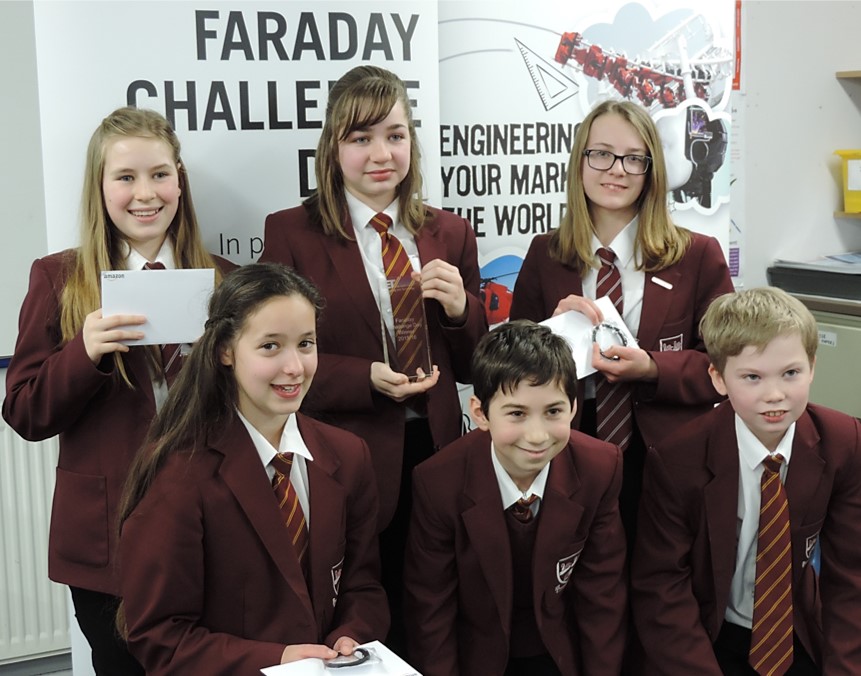 Year 7 students, from York and Selby, surpassed all expectations during the Institute for Engineering and Technology's (IET) Faraday Challenge hosted by Selby High School.
The young engineers worked industriously in teams of six to create original lines of computer code which would solve a real-life challenge of their own design. Innovative and inspiring ideas were presented on a huge range of areas including a device to remind users when to take medicine (Brayton High School), an electronic shopping list activated according to which supermarket aisle you are in (Joseph Rowntree School) and a script reminder for budding actors (Canon Lee School). The coding was undertaken on the newly released BBC Micro Bit computers which feature several built-in sensors and 25 LEDs which can display rolling text. The BBC has promised to give approximately one million of these devices to schools across the UK, one to every child in Year 7 or equivalent.
Mr Martin and Mr Milson were extremely impressed with the students' extraordinary teamwork, coding and presentation skills, both teachers were relieved not to be involved in the difficult task of deciding a winner. Fortunately, after 15 minutes of careful deliberation, the IET managed to select a winning team who were praised for 'consistently high scoring across all aspects of the task such as planning, teamwork, coding and presentation skills'. The winning team were from Selby High School and included Charlie Toone, Samuel Barfield, Grace Hampshire, Holly Huntington, Lauren Noble and Georgia O'Leary Ward. The winning students are now eligible to be considered for the National Final – a Top Secret event, to be hosted by the IET, at a Top Secret location.
Selby High School would like to thank all students for working so hard, host teachers for accompanying the children, the three STEM ambassadors who gave so generously of their time and of course the IET for organising the event.