Year 4 Spanish Taster Day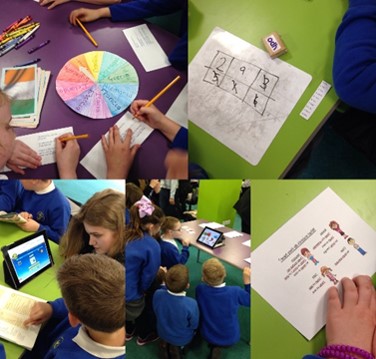 On Wednesday 26th April Miss Ashworth and the Modern Languages department at Selby High welcomed 157 year students from 4 local primary schools for a Spanish taster day. However, it was not our staff who taught them, but 40 year 9 students from our school, currently studying Spanish at GCSE who volunteered to teach them.
The year 9s planned the lessons and made all resources to teach a range of topics to the year 4s such as weather, physical descriptions, pets and numbers. Although a little nervous to start with, the year 4s soon settled in and thoroughly enjoyed their time here. Feedback from students and staff of the primary schools complimented the year 9s on their confidence, creativity and language skills.
The 40 students involved were a real credit to the school and the reason Selby High and the Modern Languages department look forward to organising another Spanish taster day in the autumn term.
Miss Harwood, Head of MFL commented:
"The taster day was a great success. The year 9 students did us proud with their preparation, innovation and confidence. We all thoroughly enjoyed instilling a love of Spanish in students from our feeder primaries. We already can't wait for the next one!"