Y7 Short Scary Story Competition
During the run up to Halloween, year 7 students were invited to participate in a competition to produce a terrifying short story. Working within a limit of only 450 words, our budding writers created tales of horror and gore to equal some of the more horrifying tales out there. After careful deliberation, Mr Griffin whittled the stories down to the top four. These finalists then had the rather nerve-wracking honour of reading their scary story to a suitably terrified audience who followed each twist and turn with many a gasp and shudder. Each story was fantastic, but in the end, there could only be one winner… Georgia O'Leary-Ward! If you're feeling up to it, dare yourself to read her story below!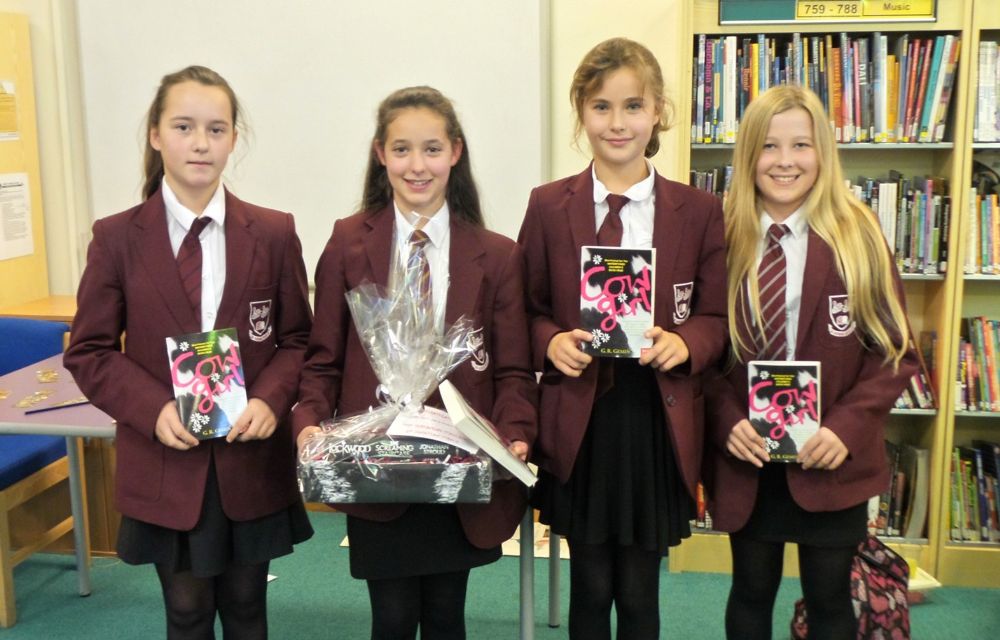 The four fabulous finalists in our Y7 Short Scary Story Competition Rachael Hanks, Georgia O'Leary-Ward, Molly Brown and Abigail Moore. Congratulations to all four girls for your amazing stories!
Click here to read 'Midnight' by Georgia O'Leary Ward