Chloe Burt wins award at Product Design Inspirations event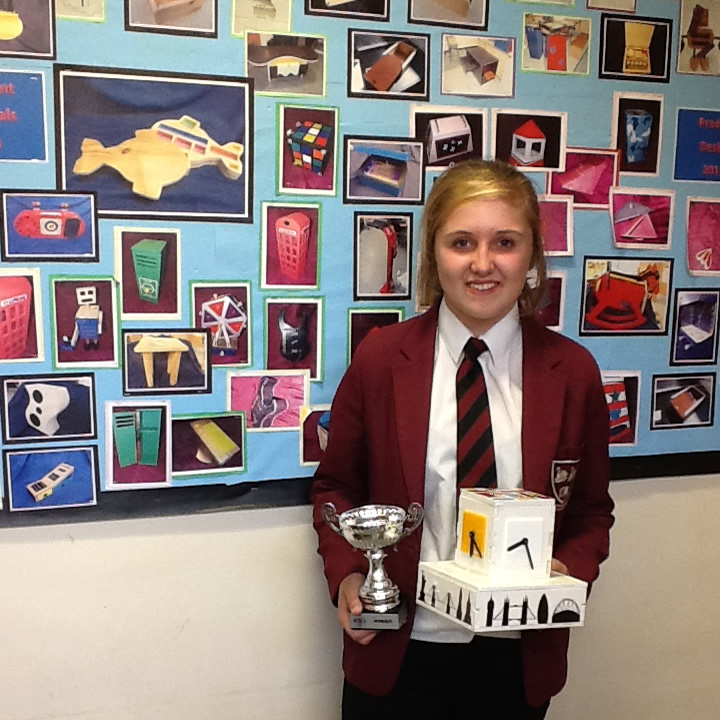 The 'inspirations event' was attended by schools across North Yorkshire to celebrate inspirational design , Selby High school was represented in several categories throughout the day , including textiles and product design. The students who attended were year 9: Katie Lee, Richard Holliday, and Chloe Burt . The year 11s attending were: Emily-Jane Bennison, and Annie Barrett . The students were interviewed by teams of judges , they had to present their portfolios verbally and through their paperwork on display , candidates had worked hard throughout the year to complete their beautiful portfolios and making mature and professional manner .
The winner for the KS3 category in product design was Year 9 student Chloe Burt who had designed and made a storage unit for jewellery, designed in the style of a mixture of twentieth century art and design movements .