Child Sexual Exploitation Awareness Day
Monday 18th March 2019 marks National Child Sexual Exploitation (CSE) Awareness Day
Child sexual exploitation (CSE) is a form of sexual abuse that involves the manipulation and/or coercion of young people under the age of 18 into sexual activity.
The National Child Sexual Exploitation Awareness Day is led by the charity the National Working Group (NWG) and aims to highlight the issues surrounding CSE; encouraging everyone to think, spot and speak out against abuse and adopt a zero tolerance to adults developing inappropriate relationships with children or children developing inappropriate relationships with other children.
North Yorkshire Safeguarding Children Board (NYSCB) Partners are committed to the identification and prosecution of those who cause harm to children and young people and to supporting the children, young people and their families who have been subjected to child sexual exploitation and abuse. In order to raise awareness of CSE and the work of the NYSCB in tackling this issue, they have released a series of four postcards outlining their commitment to tackling CSE across North Yorkshire and ask that professionals use the images to raise awareness across the county within their organisations and departments. For more information, please see the NYSCB website www.safeguardingchildren.co.uk and follow us on twitter at @NYSCB.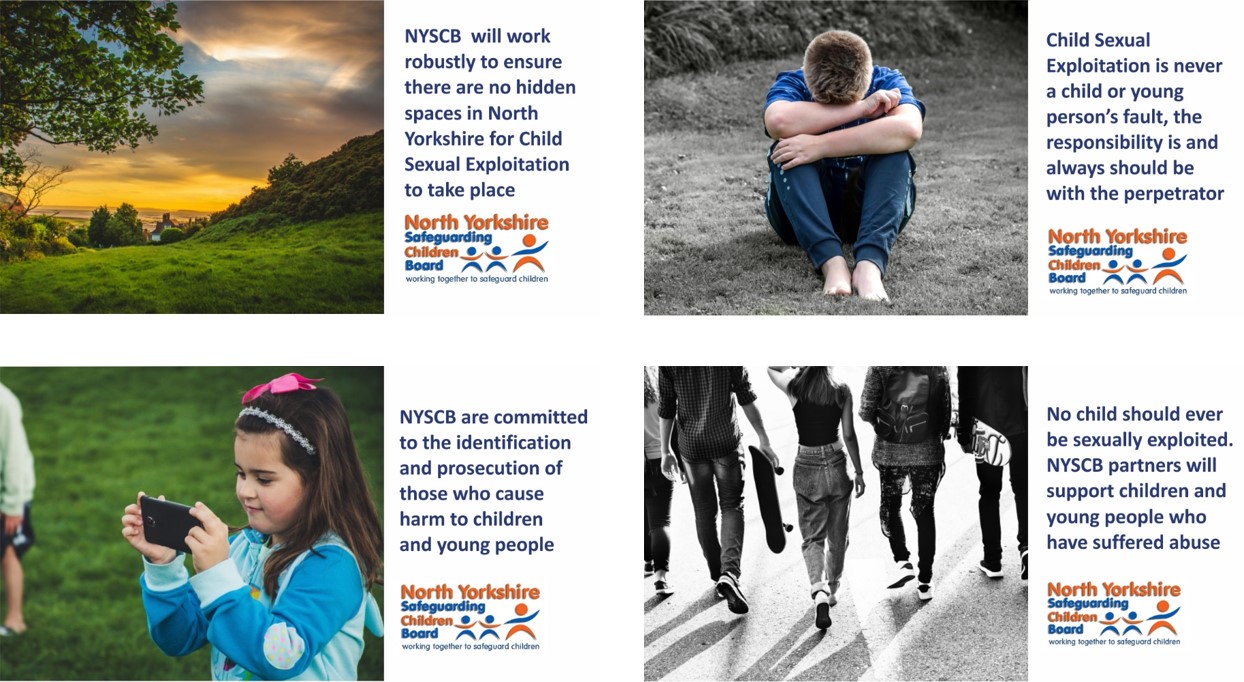 If you have any concerns, please contact a member of the Safeguarding Team at school, Children and Families Service on 01609 780780 or the police on 999 or 101.