Welcome to the Careers page
To access more careers advice, please click here
------------------------------------
Events: Autumn 2020
Careers Presentations
Date
Year Group
Organisation

Wednesday 11/11/2020

Year 11

New College Pontefract

Wednesday 18/11/2020

Year 11

York College

Wednesday 25/11/2020

Year 11

Fulford 6th Form
Virtual Open Evening

Wednesday 2/12/2020

Year 11

Askham Bryan

Wednesday 9/12/2020

Year 11

Bishop Burton

Wednesday 13/01/2021

Year 11

Selby College Apprenticeships

Wednesday 20/01/2021

Year 11

University of Law

Wednesday 10/02/2021

Year 11

Askham Bryan Sports studies

Wednesday 10/03/2021

Year 11

Pocklington School

Wednesday 24/03/2021

Year 11

Royal Marines

Wednesday 14/04/2021

Year 11

Army
College Presentation Questions
Read School Sixth Form Prospectus
Pocklington School Admissions
Pocklington School Scholarships & Bursaries
Pocklington School Fee Assistance
Access Creative College: Book onto a virtual meet & greet, open day or taster day
Selby College Open Events (Website)
Selby College 2021-22 Prospectus
Askham Bryan College: What's On
Askham Bryan College Application Form
The University of Law: Virtual Criminal Investigation Day
UCAS: Personal Statement Advice for 2021 Applications
Selby College Principal from Selby High School on Vimeo.
Selby College from Selby High School on Vimeo.
Derwent Training Virtual Open Evening taking place on Thursday 26th November between 6pm and 7pm. All attendees interested will need to register via Eventbrite: https://www.eventbrite.co.uk/e/virtual-apprenticeship-open-evening-tickets-126936018047.
The evening will either take place via Zoom or Google Teams but all registered attendees will receive an email with information before the event.
The session will allow attendees to learn about Engineering Apprenticeships; the different disciplines available and the opportunity to hear from apprentices about their own experience. There will then be presentations from member of staff with a Q&A session at the end.
If you cannot attend, sessions will be available on their website and YouTube after the event.
Derwent Training Careers Presentation (PDF)
Bishop Burton Digital Prospectus
Bishop Burton Introductory video for parents/carers
We are a friendly and supportive college, with our students at the heart of all we do.
If your young person has not yet visited one of our virtual open events our next event is on Saturday 9th January 10am or Tuesday 9th February 5pm booking for the event can be made here. As these events are virtual you too can join along with your young person. (Only your son/daughter needs to register)
The event has staff available, via live chat, to answer all your questions, such as information about our courses and facilities, transport, funding, student support, industry links and why we are one of the best land-based colleges in the country and much more.
We also have live subject presentations and a chance for you to see the campus using 3D imagery and watch our staff videos.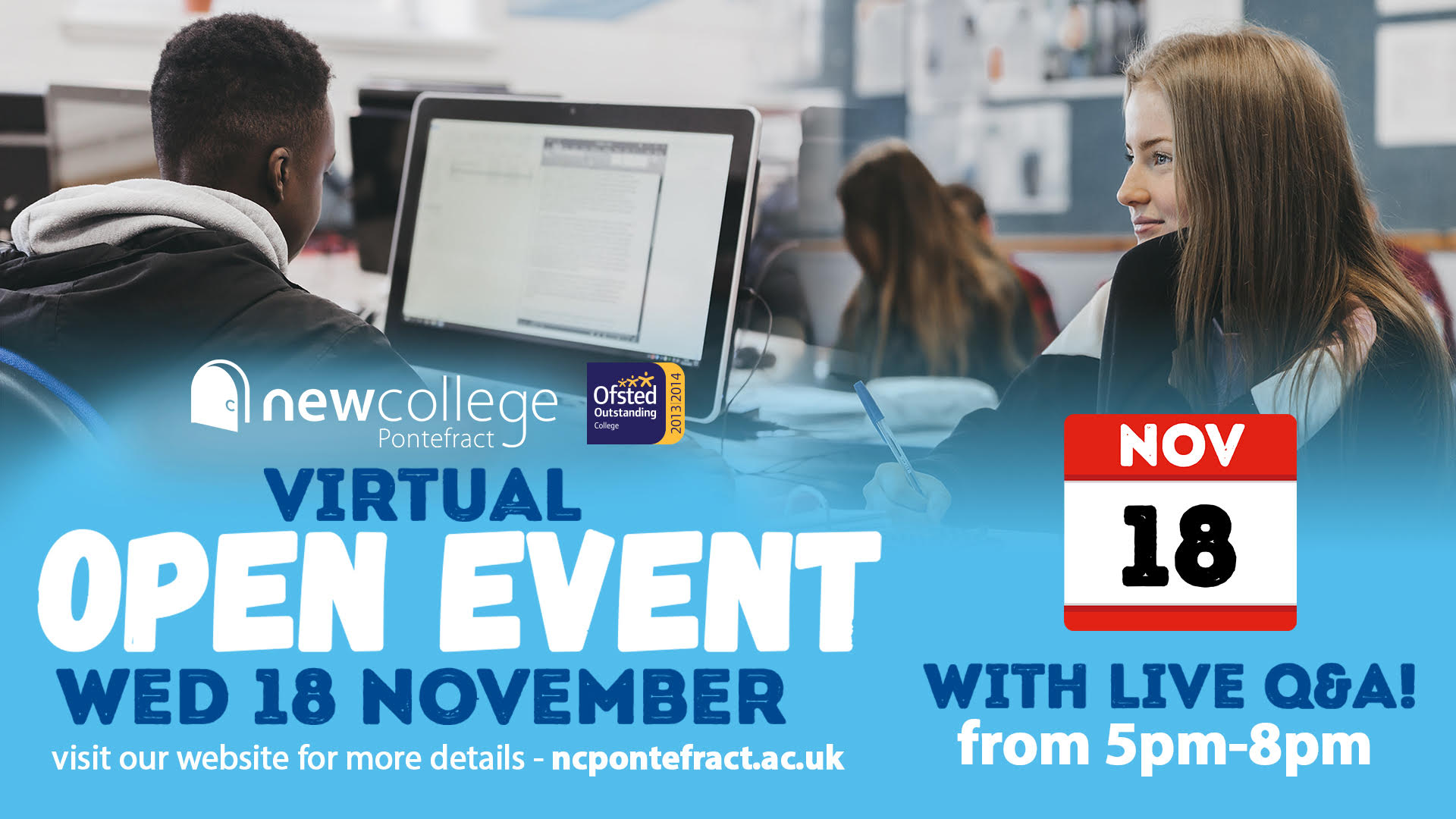 VFX Meet The Industry - November 2020 online series
The Careers Team
Senior Leadership Lead

Mrs Joanne Carter-Mills

Director of Careers & Work Based Learning

Careers education
Employer engagement
Work Experience co-ordinator

Mr Simon Birkenshaw

Email: sjb@selbyhigh.co.uk

Tel: 01757 244847 or 01757 703327

Work Experience Administrator
Miss Jenny Morley
Independent Careers Adviser
Mrs Julie Fearn
Careers Support Advisor
PSHCEE co-ordinator
Mrs Hannah Harrison
Careers Education at Selby High School
At Selby High School we provide students with a wide range of careers education opportunities from Year 7 right through to Year 11. Our Life Development curriculum has specific career based units of work, with identified learning objectives, outcomes and related activities. Alongside this students have a number of opportunities to experience work related activities both within the school environment and through external visits.
We employ an independent careers advisor who is based in the Learning Resource Centre (LRC) and provides students with 1:1 careers support, advice, and guidance through an appointment system and drop in sessions.
Further information and detail can be found in the schools Careers Guidance Policy which can be accessed here.


External Providers
Please find further information in our Provider Access Policy on how to come into school to talk to our students about your service.


New Careers Statutory Guidance
The DfE released a new statutory guidance document in January 2018, including a number of new requirements for school careers programmes, most of which are to be met by the end of 2020. Most of the requirements are already met at Selby High School, but we are working towards those that are not.
The most immediate requirement is for all schools to have a policy for 'Provider Access' that sets out the arrangements for managing the access of providers to students at the school for the purposes of giving them information about the provider's education or training offer. At Selby High School we have always encouraged this and, as a result, we work with a wide range of organisations already but we are always looking for opportunities to further broaden access to information, advice and guidance. We therefore welcome continued input from both existing and potential new partners alike. Please see our Provider Access Policy for further information.
Our current careers policy can be found under the 'Our School' tab of our website, and our current careers entitlement for our students appears below.
Your Careers Entitlement
As a Selby High School student, this is what you can expect your careers programme to look like, based around the government's Gatsby Benchmarks:
The eight Gatsby benchmarks of Good Career Guidance
Careers at Selby High School will provide, as a minimum, the following opportunities to meet this benchmark:

1. A stable careers programme

Your whole-school careers programme which:

Is written down: click here to view our Careers Policy

Is approved by the board of governors

Has the explicit backing of senior leadership: Careers Lead – Mrs Joanne Carter-Mills (Vice Principal)

Has resources allocated to it sufficient to meet the needs of a high-quality career advice and guidance programme for all of our students

Has systematic monitoring in place to ensure that the careers programme is meeting the needs of our students

Has both strategic and operational elements

Is published on our school's website - see our Careers Policy, our

Life Development

policy, and Work Experience Guidance and Procedure for further information

Is on the school's website with information aimed specifically at:

Students

Teachers - Spotlight on Careers

Employers - Provider Access Policy

Parents/Carers - Careers Newsletters

2. Learning from career and labour market information

All year groups- compressive careers website, access to software e.g. KUDOS, well stocked careers area of the library

Year 11- every student is offered a 1:1 Careers interview with an independent CIAG advisor

Year 11 assembly programme presentations from external providers

Year 9-11 Yearly Careers Fair

3. Addressing the needs of each pupil

Provides additional careers guidance to vulnerable students and special educational needs and disability (SEND) students

Destination Data monitored by the Careers Lead

Year 7: Life Development; Choices, making informed decisions.

Year 8:

Life Development

; introduce students to the Kudos careers programme and opportunity to explore the changing job market.
Year 9:

Life Development

; use of KUDOS and research.
Year 10:

Life Development

; creating a CV, making choices and personal finance.

Year 11: Careers; a series of presentations conducted by a variety of local colleges and providers explaining the number of courses and pathways that are available post 16, including apprenticeship opportunities.

Y11 students have the opportunity to fill in application forms with help where needed to apply for a college course for September 2019.

4. Linking curriculum learning to careers

Links to careers within subject lessons

Options assembly, evening and documentation

5. Encounters with employers and employees

Year 11 assembly programme presentations from a range of external providers

Year 9-11 Yearly Careers Fair

More able Y11 trip to Cambridge University

Year 7 Enterprise Day

Year 8 Enterprise Day

Y10 Trip to Leeds University

Y9 Hull University trip

Year 10 Mock Interviews

More able KS4 Step Up with STEM

Year 9 Enterprise Day

Speed Dating with Industry: Year 10 students

Selby College Taster Day: Year 10 students

Work Experience: one-week work experience programme, Year 10 students

Pontefract New College taster day, Year 10 students

Careers Fair: Years 11, 10 and 9, evening event

6. Experiences of workplaces

Year 10 Block Work Experience

Year 10 Speed Networking with Industry

7. Encounters with further and higher education

Year 11 assembly programme presentations from external providers

Year 9-11 Yearly Careers Fair

Y10 Selby College taster day

Y10 Pontefract New College Taster day

Students supported to attend York College open day

University visits (variable) arranged for student groups depending on availability/opportunity

Young Careers supported to apply to Hull University residential experiences

8. Personal guidance

Year 10 Mock interviews with business partners

Year 11 AIM tutor mentoring weeks

On line Careers matching programmes e.g. KUDOS

Year 8 Options Evening with independent careers advisor available

Year 11 individual careers interviews with an independent advisor

All years- lunchtime drop in sessions with the independent careers advisor

Measuring/assessing Impact

Feedback from students, parents/carers/guardians, teachers and employers as part of the evaluation process

Feedback sheets after an event

Examine data to check whether there has been a change in progression routes over time

Reviewing the progression data for students leaving school

Survey students to determine how they rate the careers interview which they have had

NEET figures

Students maintaining destination figures

Analysis of student destinations compared against end of KS4 outcomes

Review Date
Autumn 2019
Careers Pages
Bishop Burton