Welcome to the Careers page
The Careers Team
Senior Leadership Lead

Mrs Amanda Lumb

Careers Guidance leader

Careers education
Employer engagement
Work Experience co-ordinator

Mr Simon Birkenshaw
Work Experience Administrator
Mrs Janet Falkingham
Independent careers advisor
Mrs Julie Fearn
PSHCEE co-ordinator
Miss Hannah Gibson
STEM activities co-ordinator
Miss Gail Smith
Please click on picture to open Expression of interest form.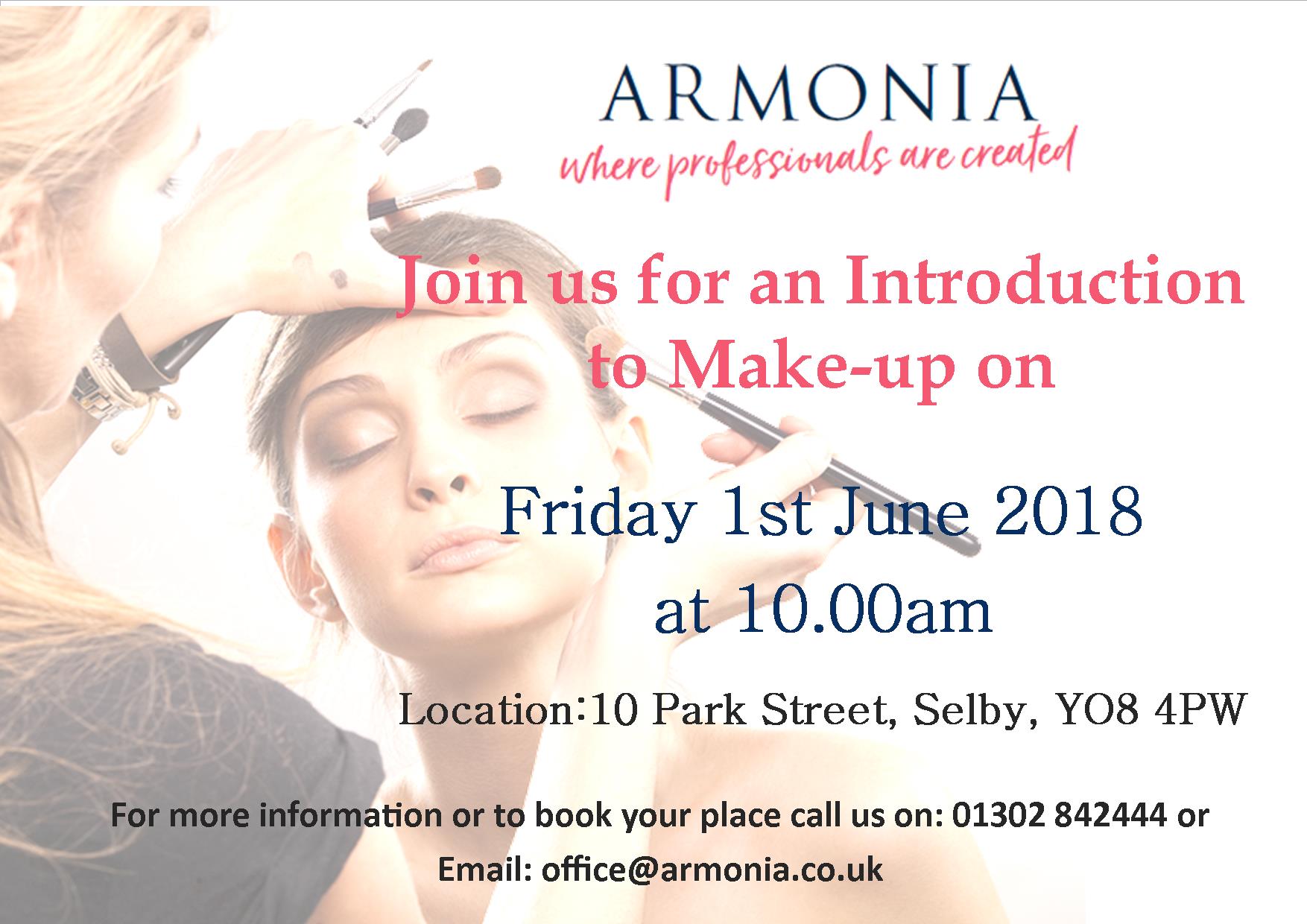 Careers Education at Selby High School
At Selby High School we provide students with a wide range of careers education opportunities from Year 7 right through to Year 11. Our PSHCEE curriculum has specific career based units of work, with identified learning objectives, outcomes and related activities. Alongside this students have a number of opportunities to experience work related activities both within the school environment and through external visits.
We employ an independent careers advisor who is based in the Learning Resource Centre (LRC) and provides students with 1:1 careers support, advice, and guidance through an appointment system and drop in sessions.
Further information and detail can be found in the schools Careers Guidance Policy which can be accessed here.
Work Experience
Selby High School provides Work Experience for all Year 10 pupils for one week in the summer term. The aim of our Work Experience programme is to provide students with the opportunity to encounter the world of work and to provide them with an experience that will help them to make informed future career choices. Students immerse themselves within a working environment for an extended period of time enabling them to gain first-hand knowledge of what a particular job involves. The work experience allows them to demonstrate and record employability skills outside of the school environment and can therefore assist with gaining valuable social skills as well as being an aid towards choosing a suitable career.
We work with the North Yorkshire Business Education Partnership (NYBEP) to organise our work experience programme. Further information on how we manage and operate work experience can be found in the following Work Experience Policy and NYBEP publications:
Work Experience Policy
NYBEP Guidelines for the Management of Work Related Learning Placements, 2016:
Part 1- Policy
Part 2- Process

Example of completed Work Experience Journal

Raising the participation age
The DFE recently increased the age to which all young people in England are required to continue in education or training.
The change was introduced in 2 stages:
pupils who left year 11 in summer 2013 had to continue in education or training for at least another year until June 2014
pupils who left year 11 in summer 2014 or later have to continue until at least their 18th birthday
This does not mean young people must stay in school. Young people will able to choose from:
full-time education (e.g. at a school or college)
an apprenticeship or traineeship
part-time education or training combined with one of the following:

employment or self-employment for 20 hours or more a week
volunteering for 20 hours or more a week
Useful links
NYCC- Your Future Choices Leaflet
National Apprenticeship Service- Being an apprentice gives you the opportunity to gain a recognised qualification and develop professional skills, whilst also earning a salary. Click the Apprenticeship link to find out everything you need to know about Apprenticeships, from the qualifications involved, the areas in which you can work and the different levels available. You can also search for available Apprenticeships.
Current available apprenticeships are detailed below, but please click on link above for full details.
Title
Weekly Wage
Working Week
Apprenticeship Duration
Closing Date
Level
Business Sales
£7,020 Annual

Mon College 9-12.30 (every 2nd wk). Tues, Wed, Thurs 8.30-5. Fri 9.30-1.45. 30 hours

24 months
19 May 2018
Intermediate
Joiner, University of York
£12,650 Annual

37 hours Mon-Fri Hours TBC

24 months
27 May 2018
Intermediate
Agricultural Technician, Ripon Farm Services Ltd
£148.00
40 hours Mon-Fri 8.30am-5.30pm
36 months
28 May 2018
Advanced
Refrigeration Engineering, Star Refrigeration Ltd
£144.30
39 hours
42 months
31 May 2018
Advanced
Commercial Parts, HGV Direct (Yorkshire) Ltd
£230.80
Mon-Fri 8.30am-5.30pm 40 hours
36 months
31 May 2018
Intermediate
CAD Engineer, Iain Fabrications Ltd
TBC
34 hours Mon-Fri 8am-4.30pm
48 months
1 June 2018
Advanced
FA Women's Football, Selby College
£111.00
30 hours Mon-Fri, hours TBC
12 months
1 June 2018
Advanced
Mechanical Engineering Maintenance, Klockner Pentaplast
£198.00

40 hours 8.30am-4.30pm

Mon-Fri

23 months
11 June 2018
Intermediate
Children & Young People's Workforce, Busy Bees Childcare Ltd
£148.00
Shifts between 7.30am-6pm. 40 hours
12 months
19 June 2018
Intermediate
General Operative, JN Bentley Ltd
£195.00
39 hours
18 months
26 June 2018
Intermedidate
Meetings & Events, Park Inn by Radisson Hotels Management Ltd
£148.00
40 hours, multiple shifts including evenings & weekends
12 months
28 June 2018
Intermediate
Engineering CAD, Brecks Engineering Ltd
TBC
Mon-Thurs 8am-5pm Fri 8am-4pm
48 months
28 June 2018
Advanced
Bench Joiner, Longwood Joinery Ltd
£195.00
Mon-Thurs 8am-4.30pm Fri 8am-3.30pm
24 months
29 June 2018
Intermediate
Civil Engineering Technician, A One+
£168.00 - £313.20
Mon-Fri 40 hours
36 months
29 June 2018
Advanced
Civil Engineering Technician - Asset Development, A One+
£168.00 - £313.20
Mon-Fri 40 hours. Shifts TBC
36 months
29 June 2018
Advanced
Fleet Vehicle Technician, Royal Mail York
£148.00
Days & shifts TBC
36 months
29 June 2018
Advanced
Hair Stylist, Kudos
£148.00
40 hours over 5 days
18 months
29 June 2018
Intermediate
Hairdresser/Stylist, The Attic Experience Ltd
£136.90
37 hours Tues-Sat
18 months
29 June 2018
Intermediate
Hairdresser/Stylist, Zenn
£148.00
40 hours, Tues-Fri. College Mon
18 months
29 June 2018
Intermediate
Hairdresser/Stylist, Kooks Salon
£148.00
40 hours, Tues-Sat. College Mon
18 months
29 June 2018
Intermediate
Hairdresser/Stylist, Jazz Hair Studio
£159.60-£297.54
38 hours
Tues-Sat. College Mon
18 months
29 June 2018
Intermediate
Hairdresser, Secrets Hair & Beauty
£151.20-£281.88
36 hours
Tues-Sat. College Mon
18 months
29 June 2018
Intermediate
Hairdressing, Regis UK Ltd - T/A Sassoon
£140.00
Mon-Sun 40 hours
24 months
30 June 2018
Intermediate
Ford Light Vehicle Maintenance & Repair, Ford Motor Company Ltd
£148.00
Mon-Fri, some Sats. 40 hours
36 months
30 June 2018
Intermediate
Audi Service Technician, York Audi
£148.00
40 hours
36 months
30 June 2018
Advanced
Audi Part Advisor, York Audi
£148.00
40 hours
24 months
30 June 2018
Advanced
Scania Business Admin, West Penine Trucks Ltd
£148.00
40 hours
24 months
30 June 2018
Intermediate
Commis Chef, York, Bills Restaurants
TBC
Minimum 30 hours. Shifts over 7 days
14 months
30 June 2018
Intermediate
Hairdressing, Halo Hair Salon
£111.00
30 hours. Days TBC
18 months
6 July 2018
Intermediate
Motor Vehicle Service & Maintenance Technician (Light vehicle) Halfords Autocentres Holdings Ltd
£150.00 - £165.00
40 hours 16-17 yr old 44 hours 18 year old. Rota basis
24 months
20 July 2018
Advanced
Field Service Engineer, Summit Systems Ltd
Competitive
Mon-Fri 8am-5pm 40 hours
48 months
31 July 2018
Advanced
Imperial Commercials DAF Heavy Vehicle Maintenance & Repair, Imperial Commercials Ltd
£148.00
5 days, inc. Sat. Shifts TBC. 40 hours
36 months
7 Aug 2018
Intermediate
Upholsterer, Craftwork Upholstery Ltd
£140.00
Mon-Fri 7am-3.30pm. 40 hours
22 months
14 Aug 2018
Intermediate
Hairdresser, Million Hairs
£140.60
38 hours Tues-Sat Shifts TBC
27 months
31 Aug 2018
Intermediate
Volkswagen Service Technician, Volkswagen Group UK Ltd
£148.00
40 hours
36 months
30 Sept 2018
Advanced
Baker, The Bread Bin
£110.00
Mon-Sat Earliest start 3am, latest finish 1pm 30 hours
18 months
13 Oct 2018
Intermediate
Current NLTG Apprenticeship opportunities
You know Nestlé. But you may not know about the delicious range of Apprenticeships we offer. Welcome to the Nestlé Academy.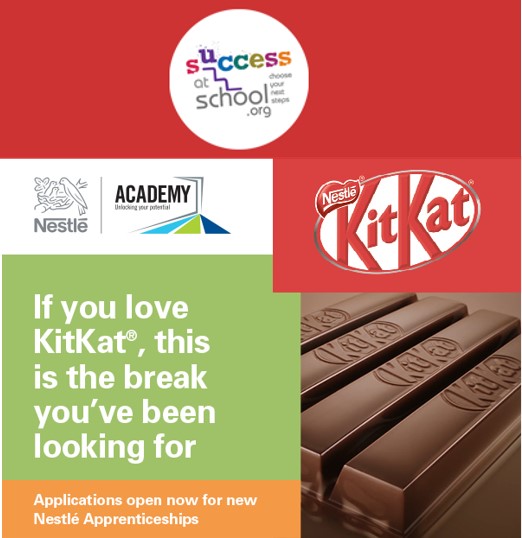 We're proud of our amazing, globally recognised brands, and the variety of projects we deliver at Nestlé means you'll have every opportunity to develop your skills and gain real experience with the world's largest food and beverage manufacturer.
We thrive on the energy new talent bring us, and look to inspire and educate every single person that joins us through one of our fantastic Academy Apprenticeships. So, if you want to gain a debt-free, recognised qualification, combined with workplace training and a real role in our business, our Academy Apprenticeships are for you.
Applications are now open for the following Apprenticeships. Click on the role that's best for you to find out more and apply.
Available at sites in York, Fawdon, Wisbech, Tutbury & Sudbury
Available at sites in York, Fawdon, Wisbech, Tutbury & Sudbury
Available in York
Available at sites in York, Fawdon, Wisbech, Tutbury & Dalston
#NestleneedsYOUth
HETA
Apprenticeship Prospectus
Flyer
Trade Sheets
Ability Test Takers Guide
Apprenticeship available at Elizabeth Horner, Brook Street, Selby. Working in salon with day release to college. Successful candidate will gain an NVQ qualification and valuable work experience. Please contact the salon on 01757 213927 for further information
Please click here for the North Yorkshire Apprenticeship flyer
Please click here for a letter from MP Rishi Sunak 'A new way to take on an apprentice'
North Lancs Training Group Ltd - Click on link to view a list of Apprenticeship vacancies available in the Yorkshire area. If there are no appropriate vacancies for your in one of the sectors they cover, send in an application form and they will find a vacancy for you. For further information, visit their site, NLTG.co.uk.

National Careers Service- Click the National Careers Service link to explore a wealth of support and advice. You will find information to help you to choose a career; you can complete a skills tests, search for courses, job search advice, personalised help from careers advisers, exam/revision tips and much, much more.


UCAS – Click the link to view UCAS Progress' new information and advice pages and find out about all the post-16 education and training options before you search for courses and make your applications.
Kudos- Click the link to view and explore Kudos, an impartial online careers guidance and information program that helps young people plan their future and make informed decisions. It is ideal for 13-19 year olds, providing young people with a personalised experience based on their interests and educational aspirations to suggest suitable careers. They can explore these suggestions or look at their own career ideas; they can then see how well matched they are to them.



Gov.UK- Visit this link for an A-Z of links related to Apprenticeships, 14 to 19 education and training for work.
Information on Student Finance can also be found at Gov.UK - https://www.gov.uk/student-finance/overview
Explore universities and colleges; find the right course for you. Includes information on, 'How important are GCSE choices when it comes to university?' http://university.which.co.uk/advice/how-important-are-gcse-choices-when-it-comes-to-university.


Which subject? Which career?
What are the links between subjects and courses and the job you might get in the future? Follow this link to view an overview of the type of jobs different subject knowledge could be useful in. You will still need to check the entry requirements for the different jobs but it is a good starting point.

Explore careers, be inspired, take action

Whether you've got a career in mind or you haven't got a clue, Plotr can help you discover your future and guide you to careers you could be great at.


Careers box is a site packed with content designed and written by young people for young people and is is all about helping students help themselves. Careers box have also teamed up with Emsi, the local labour market data experts, to ensure that all featured content is contextualised with relevant and localised labour market information to help understand where great opportunities in the workplace lie.
Success at School is a place for young people to explore careers, get the lowdown on top employers, and search for the latest jobs, courses and advice.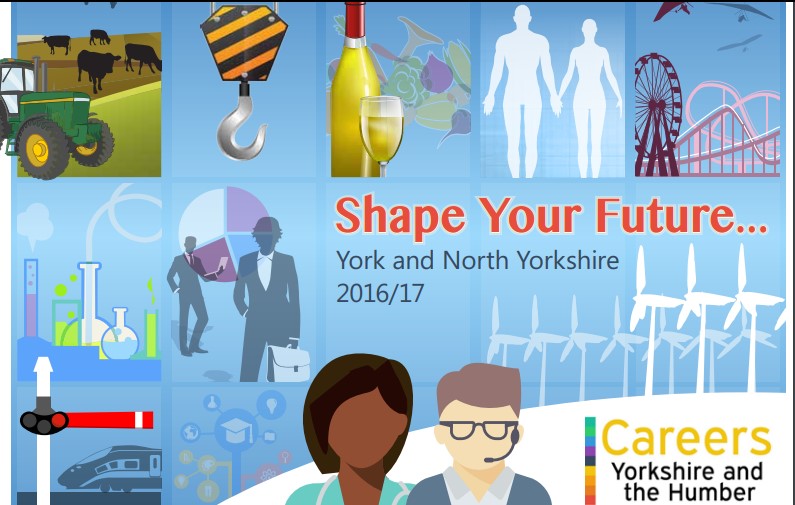 Shape Your Future York and North Yorkshire 2016/17: This booklet provides an overview of the job market and key sectors in York and North Yorkshire. The job market, what sectors are growing or shrinking and what skills are in demand are important when thinking about future career, training and study plans.
The Russell Group's guide Informed Choices provides students with information, advice and guidance about their post-16 subject choices.

LMI for All is an online data portal funded by the Department for Education. LMI for All brings together existing sources of labour market information (LMI) that can inform people's choices about their careers. The LMI for All database provides access to labour market data that can answer the questions people commonly ask when thinking about their careers, including 'will there be jobs in the future?', 'what do people get paid?' and 'what does the job involve?'
We are committed to providing excellent careers advice, guidance and information to all students at Selby High School. The Careers Team includes CEIAG Co-ordinator Mr Birkenshaw whose work is supported by a number of staff including the PSHCEE co-ordinator and the STEM (Science, Technology, Engineering, and Maths) co-ordinator. The team's aim is to ensure that careers education, information, advice and guidance is available and accessible to all students from Year 7 through to Year 11.