Physical Education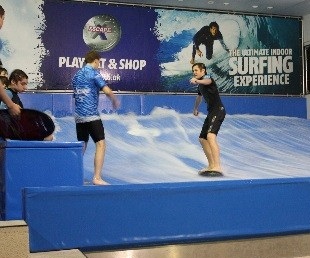 Name

Position

Email address

Mr D Block

Head of Faculty for Performance & Creative Arts

Curriculum Area Leader for PE

Mr S Field

Assistant Curriculum Area Leader for PE

Miss G Smith

Deputy Assistant Principal

Miss S Johnson

Coordinator of Dance & Associate Assistant Principal

Mr B Sheehan

Teacher of PE & Head of Palin House
Physical Education at Selby High is built on the foundations of enjoyment, learning, participation and success. As a result, there is both breadth and depth to the curriculum which incorporates increasing pupil choice and opportunity from year 9 to 11. The PE department's aims closely tie in with the whole school aims.
For all pupils to understand that opportunity, combined with effort, can lead to success and achievement.
For pupils to achieve their full potential and enjoy their sport in a safe and positive environment.
Continually develop practical opportunities for all pupils.
For pupils to understand the fitness and health opportunities that exist in the local area, and know their role in that community.
To develop competitive, but fair, sports people who show responsibility and respect at all times.
Spiritual, Moral, Social and Cultural Development information
KS3
Course information/Programme of study/focus including useful links
Year 7 Programme

Year 8 Programme

Year 9 Programme

PE (Mixed groups)

Games (Single sex)

PE (Mixed groups)

Games (Single sex)

PE (Mixed groups)

Games (Single sex)

Core Skills
Badminton
Gymnastics
Dance
Fitness
Athletics Climbing
Striking and Fielding

Netball / Basketball
Football
Hockey
Rugby
Cross country
Striking and Fielding

Badminton
Gymnastics
Fitness
Orienteering
Handball
Volleyball
Athletics
Striking and Fielding

Netball / Rugby
Football
Hockey
Basketball
Tchoukball
Ultimate Frisbee
Cross country
Striking and Fielding

Trampolining
Paralympic Sports
OAA & orienteering
Volleyball
Athletics
Striking and Fielding

Netball
Hockey
Rugby/Tchouk Ball
Basketball
Cross country
Lacrosse /Ultimate Frisbee
Striking and Fielding
KS4
Course information/Programme of study/focus including exam board links and other useful links
In core year 10 games

, students are able to opt for sports & activities that they would like to cover in more depth. And they are awarded certification for successfully completing the chosen units of work.
Students select 6 options from: Football, Netball, Rugby, Hockey, Lacrosse, Climbing, Tchouk Ball, Ultimate Frisbee, Handball, Badminton, DofE, Basketball, Aerobics, Volleyball, Trampolining, Dance mats. Additionally, all students will study Athletics.
Year 11 Leisure & Recreation
In YR 11, students spend 2 lesson per fortnight in a school PE lesson, and a full afternoon outside school at one of the local leisure facilities. We believe that by giving students this privilege, they are more likely to continue with physical activity once they leave school.
This venture has been a great success for many years now and we pride ourselves on the reputation our students have built within the Selby community. For a small fee, students can choose from:
Zumba, Spinning, Swimming, Fitness suite/Weights, Astroturf football/Hockey, Boxing, Snowboarding, Mixed Martial Arts, Squash, Ten pin bowling.
Exam Courses available in year 9-11
GCSE PE – following the AQA syllabus
http://web.aqa.org.uk/qual/newgcses/science/new/phy_edu_overview.php?id=03&prev=03
Edexel BTEC level1/2 First Award in sport
http://www.edexcel.com/quals/firsts2012/sport/Pages/default.aspx
Sports Science is also covered as an option in year 9 – following OCR Cambridge Nationals.
Clubs / Extra Curricular Activities, visits and trips
All pupils have the opportunity to take part in extra-curricular sports & activities which take place after school & at lunchtimes. These change on a half termly basis.
Fixtures are played against other schools in netball, football (boys & girls), hockey, rugby, Handball, badminton & basketball. Additionally, we also take part in athletics, cross country & orienteering competitions.
Everyone is welcome to get involved whether it's just for fun or to play for a team!
Trips
Various trips are run by the department yearly ranging from short trips to Xscape and the institute of sport to weekly a residential to Bewerley park, Skiing to France and weekly Multi activity Trips.
The Duke of Edinburgh Bronze and Silver awards are also run by the department in year 10 and 11.