Introduction to the House System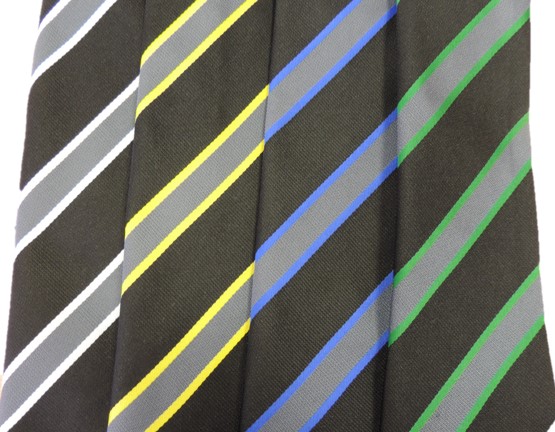 We operate a pastoral house system of four Houses, Garrett, Hockney, Mason and Palin. Form groups within each house are divided by year group.
The benefits of the house system are as follows:
healthy & meaningful competition; the four houses compete for a trophy, The Benedict Shield, on an annual basis with all aspects of school life counting towards its award e.g. academic performance, attendance, punctuality, behaviour, merits, the performing and visual arts, community and sport
easy for tutors to monitor targets and focus on specific year group needs
improve accountability and quality assurance
easier communication for parents / carers
The Houses

House names have been selected from famous Yorkshire persons related to the arts.

Each House annually has nominated one boy and one girl House Captain and one boy and one girl Vice Captain.
| | |
| --- | --- |
| | |
| | |
Benedict Shield
Each term all house points are aggregated and the top scoring house wins the Buttery Shield which is presented at the end of Term assembly. At the end of the summer term points from the termly Buttery Shield are added together and the winning house receives the Benedict Shield at the end of year assembly.
House Points are gained from Class Chart rewards, 100% attendance, taking part in school productions, playing sport for the school, good behaviour and going the extra mile. Points are deducted for being late to school, incorrect uniform, using mobile phones in school and poor behaviour.
Current positions
Benedict Shield
| | | | | |
| --- | --- | --- | --- | --- |
| | Garrett | Hockney | Mason | Palin |
| 2021 | 4th | 1st | 2nd | 3rd |
| 2020 | 4th | 2nd | 1st | 3rd |
| 2019 | 2nd | 1st | 3rd | 4th |
| 2018 | 1st | 4th | 2nd | 3rd |
| 2017 | Joint 3rd | 1st | 2nd | Joint 3rd |
| 2016 | 1st | 2nd | 3rd | 4th |
| 2015 | 2nd | 1st | 3rd | 4th |
| 2014 | 4th | 1st | 3rd | 2nd |
| 2013 | 1st | 2nd | 3rd | 4th |
| 2012 | 4th | 3rd | 2nd | 1st |

Buttery Shield

Academic
Year
Term
Garrett
Hockney
Mason
Palin
2021-2022



Summer Term 2022
Spring Term 2022
Autumn Term 2021
2nd
1st
4th
3rd
2020-2021



Summer Term 2021
2nd
1st
4th
3rd
Spring Term 2021
4th
1st
2nd
3rd
Autumn Term 2020
3rd
4th
1st
2nd
2019-2020
Summer Term 2020
4th
2nd
1st
3rd
Spring Term 2020
Lockdown: rolled into summer results
Autumn Term 2019
4th
2nd
1st
3rd
2018-2019
Summer Term 2019
3rd
1st
2nd
4th
Spring Term 2019
3rd
1st
4th
2nd
Autumn Term 2018
2nd
1st
4th
3rd
2017-2018

Summer Term 2018

1st
3rd
4th
2nd

Spring Term 2018

1st
4th
2nd
4th

Autumn Term 2017

1st
3rd
2nd
4th
2016-2017

Summer Term 2017

3rd
1st
2nd
4th

Spring Term 2017

1st
2nd
3rd
4th

Autumn Term 2016

3rd
1st
4th
2nd
2015-2016

Summer Term 2016

1st
2nd
3rd
4th

Spring Term 2016

1st
2nd
3rd
4th

Autumn Term 2015

1st
2nd
4th
3rd
2014-2015

Summer Term 2015

2nd
1st
3rd
4th

Spring Term 2015

1st
2nd
3rd
4th

Autumn Term 2014

3rd
1st
4th
2nd