Year 7 students create and market new chocolate bar!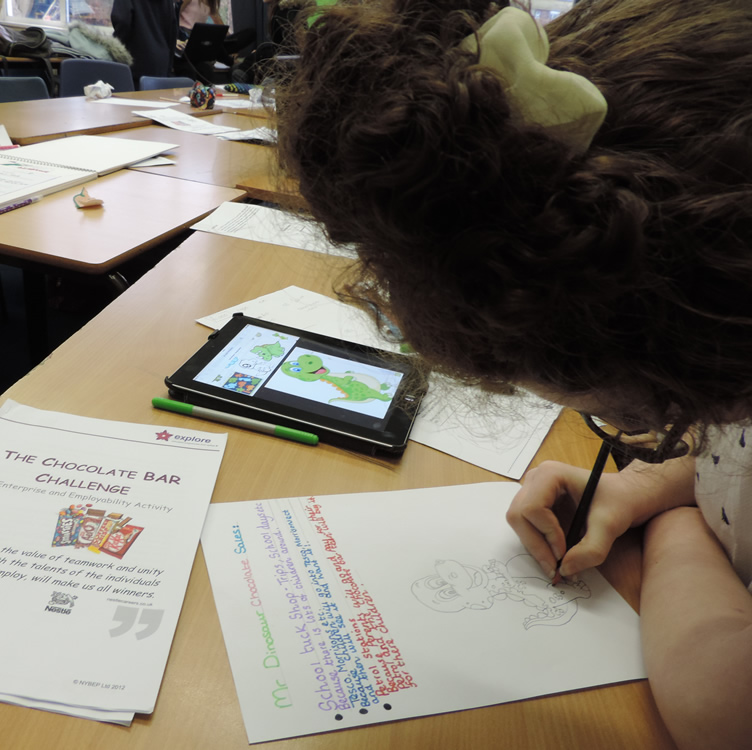 Year 7 students had a great day off timetable on Tuesday 27th January when they took part in a day of activities intended to develop their enterprise skills. Working in teams, they formed separate commercial companies with the aim of creating and marketing a brand new chocolate bar.
Students took on roles such as Managing Directors, Creative Assistants and Marketing Executives in a bid to educate them on the world of work and enterprise. The challenge got particularly competitive when students were told that the reward for the winning team would be the opportunity to attend the NYBep 'Inspirations' event held in York in June that brings together all the winning teams across North Yorkshire in order to compete to win the overall title of 'Best New Product'.
After an action-packed day the final winners were…Miss Iqbal's Group 4 who came up with the '1862' chocolate bar to commemorate when Rowntrees was first set up in York. Their innovative idea wowed the judges and their i-movie presented to the year group was particularly impressive!
A big well done to all the students and staff who made the day so fun and who came up with such amazing products!