Tia-mae Burden selected to play for Selby & York area U15 Hockey team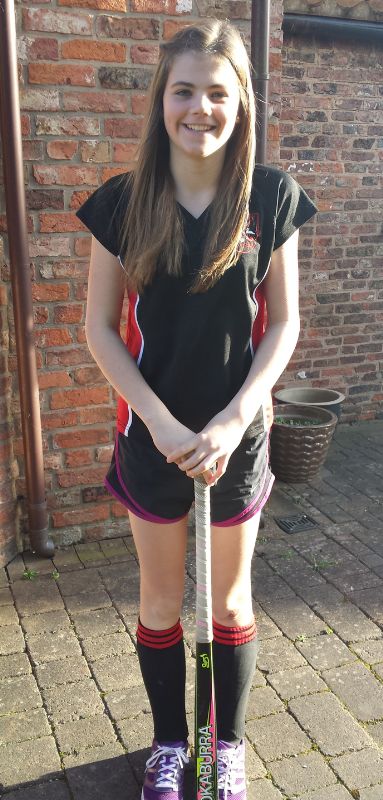 Tia-mae Burden is over the moon to have been picked to play for Selby & York Area Hockey Team. She has played hockey for Selby Hockey Team and Selby High Hockey Team as a defender for numerous years and really enjoys the team spirit and comradery that the sport brings.
Her PE teacher asked her to attend the Selby & York Area try outs, she went with the attitude of you only get one chance and gave it her all. After an hour of drills and a game they lined all the girls up (around 30), giving the girls who had been picked a letter to say congratulations. Tia-mae was extremely happy to receive a letter asking her to play.
Tia-mae has always been a very sporty girl who has also swam from a very early age. Last year she also swam the qualifying time for Yorkshire which allowed her to attend the Winter Yorkshire Gala 2014.