Students take part in the AMP Awards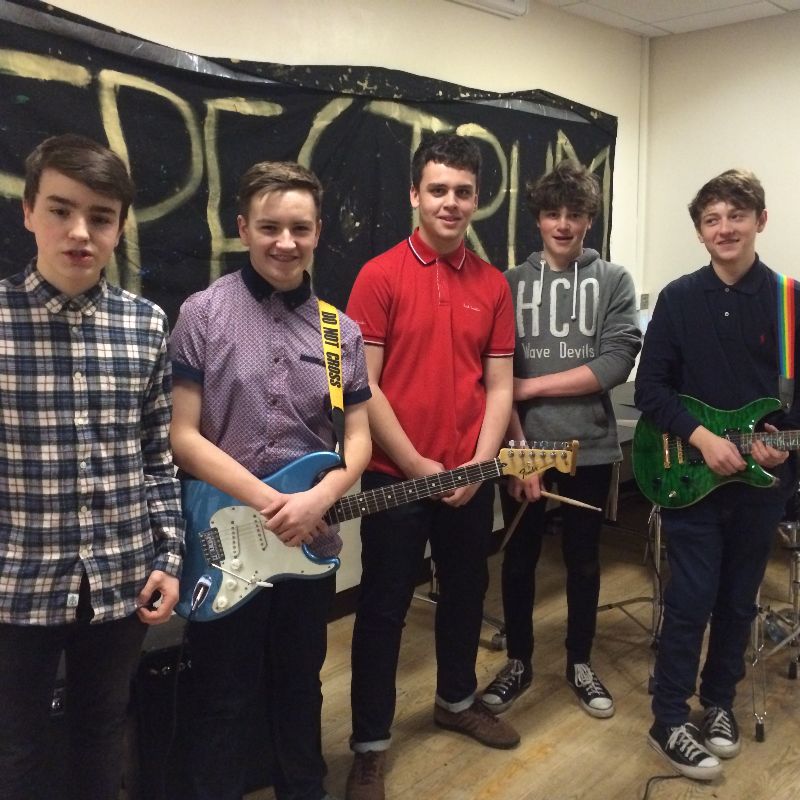 On Thursday 26th February, 15 Selby High School students took part in the AMP Awards event at York Barbican. This is a Battle of the Bands style competition which not only focusses on the music but also encompasses Business and Enterprise. 10 students formed part of a business team which had been working hard over the previous months to raise money for the AMP Awards and their charity, Pump Aid. They did this through putting on a number of events in school such as bake sales and gaming days in the ICT Suite. They then had to use the money raised to buy and make merchandise which they had to sell to the public on the evening. The business team also had to present their fund raising ideas to a team of judges at the AMP Awards event, competing against other schools in the local area.
Later on in the evening, the band representing Selby High School, Spectrum, competed against other schools to try and win the coveted title of AMP Awards champions by playing three of their own self written songs on a stage in front of hundreds of people.
Unfortunately Selby did not win overall, however all of the students involved commented on what a fantastic time they had at the event and how much they enjoyed the challenge!
Miss J Crackles
Curriculum Area Leader Business & Enterprise