Selby High School commended for rapidly improved GCSE results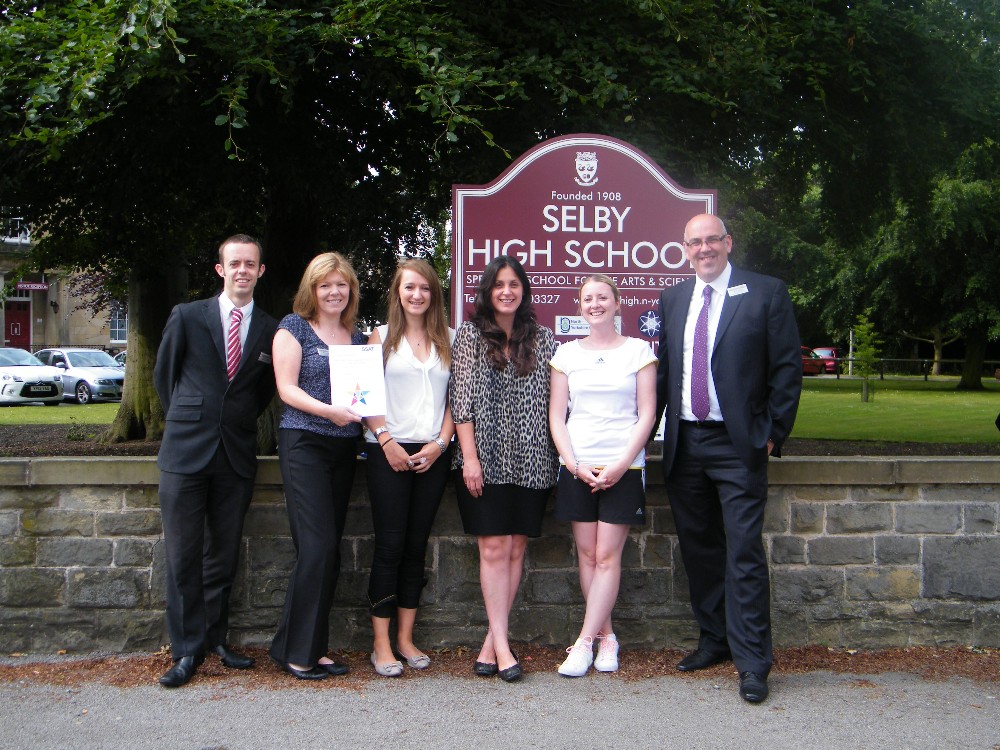 Selby High School is extremely pleased to announce that it has received national recognition for its outstanding examination performance. We have achieved some of the fastest improving GCSE results in the country.
Selby High School Specialist School for the Arts and Science qualified as one of the top 20% of schools in England by improving its GCSE results year-on-year from 2009 to 2012 by at least 17 percentage points overall. Selby High School is one of only two schools in a region that stretches from Snaith in the South to the boarder of Tyneside in the North Yorkshire Moors and from the edge of Harrogate and Ripon in the west to the coastal towns of Whitby, Scarborough and Bridlington, to receive this recognition.
Every school in the country has been ranked by the SSAT according to how much progress they have made in improving their GCSE results between 2009 and 2012. The award is only made to schools who have shown continuous improvement over during this time.
Sue Williamson, Chief Executive of SSAT said:
"Selby High School Specialist School for the Arts and Science should be congratulated for their stunning achievement in improving their GCSE results. "
"Selby High School has proved itself to be one of the best schools in the country at improving GCSE outcomes for their students. There is plenty that other schools could learn from their success."
"These results are testament to the commitment and hand work of the students, teachers and leadership team at Selby High School and a vindication of their belief in high expectations, good teaching and ambition for every young person."
"Successful schools like Selby High School understand the value of data in helping to ensure all young people perform to the very best of their ability."
"Everyone at the school is proud to have received this national recognition of our performance last year and during the last three years. We are all looking forward to this year's results and hope that once again, we can set new records." Paul Eckersley