Outstanding results celebrated in schools performance tables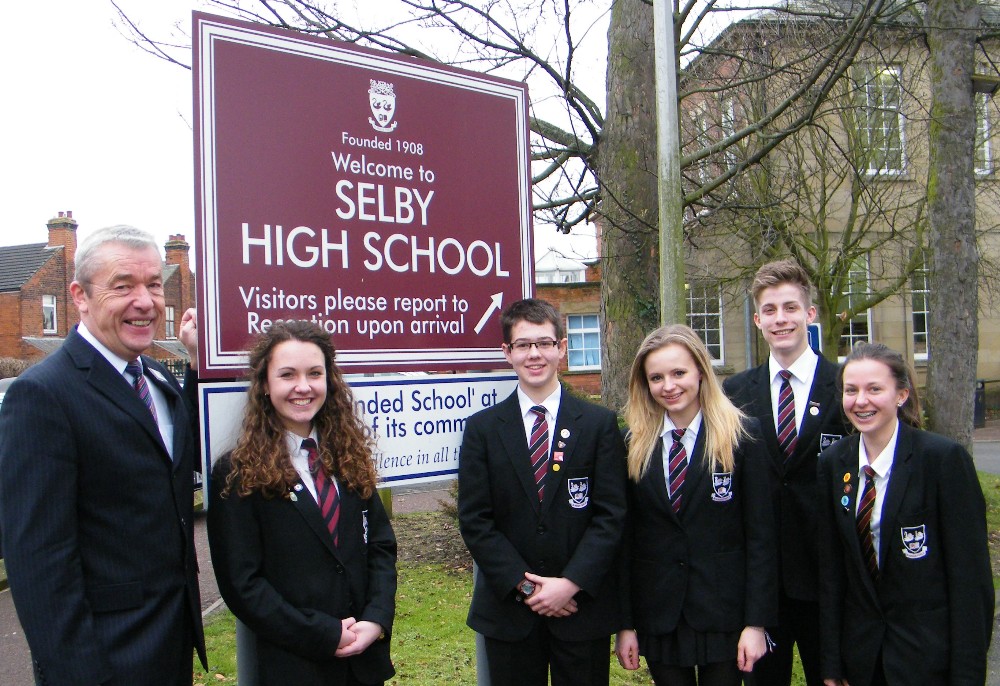 The publication of the performance tables in January has given everyone here at Selby High School another reminder of how well the students at the school performed last summer. Although, at the time we knew how well we had done, it is now nice to see how we compare to other local schools and English schools as a whole.
Our overall percentage figure for 5 A*-C grades including English and mathematics was 10% above the national average, this was outstanding from our students
.
English and mathematics teaching at the school, highlighted in the tables, goes from strength to strength, in both subjects. The expected progress percentages are not only well above the national figure, but up with the very best.

The achievements in English should be particularly recognised against the national fiasco of the English GCSE results last summer. Mathematics teaching, a weakness in the school five years ago, is now performing exceptionally well year on year, with outstanding results, which match those in science.

These excellent performances across all subjects not only English and mathematics shows exceptional value for money for the tax payer. The efficiencies in the school mean that high quality provision delivered by highly dedicated staff is achieved in a situation of lower than national spending per pupil.

Like all organisations performance tables like these highlight some issues, we are all confident that we can address these and continue to grow from strength to strength. Even after an excellent set of results such as these we are not complacent about the work ahead, the 2013 cohort will need all of our energy to ensure they do as well this summer.
Click here to view the published Performance tables
Paul Eckersley
Headteacher