Issie Spray & Zoe Belding selected to represent North Yorkshire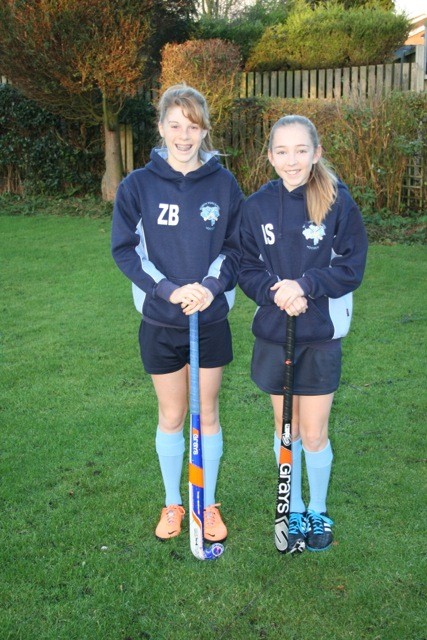 Year 9 students Issie Spray and Zoe Belding has been selected to represent North Yorkshire at the Junior Academy Centre for hockey, 2014/15 in the U14's age group for the second year running. The trials started with 80 girls in the age group and the standards were very high. Coaching sessions start in January with matches taking place in April.
Both Issie and Zoe also play girls football for Girls Centre's of Excellence teams of which there are only 32 in the whole country. Issie plays for Sheffield United U15's and Zoe plays for Leeds United U15's. Like hockey, football is of a very high standard and the Centre's of Excellence are half way up the FA England Talent Pathway for Girls so competition to be part of these is again very high.
Parents thanked the school for their continued support during lessons and for the encouragement to build their confidence and succeed in everything they do.
The girls are very committed to their sports and really excited to be selected to represent their county.
Parents are extremely proud of their dedication and hard work.
Well done girls!