Holocaust survivor gives testimony to Year 9 students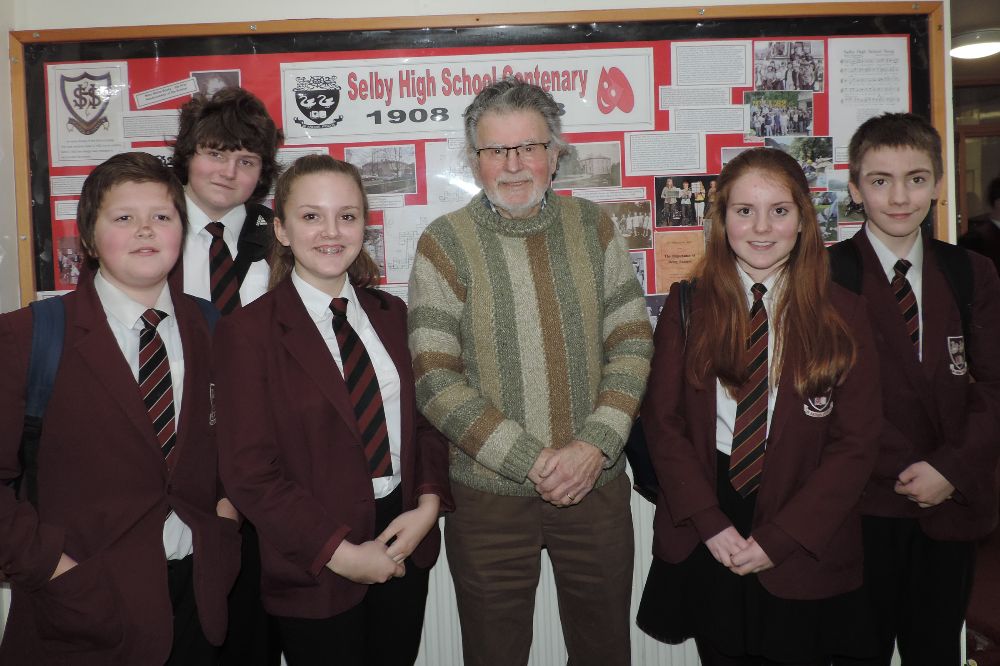 Selby High School had the great privilege of hosting Mr Marc Shatzberger, a Holocaust survivor on Tuesday 3rd February who spent the afternoon with year 9 giving his testimony of how he escaped Austria during the Holocaust. As you may be aware, the opportunity to hear such a testimony is becoming increasingly rare due to the age of the survivors. As such we felt it was vital to provide opportunities for our students to experience such a significant talk. Marc's testimony clearly gripped everyone in the Hall that was listening and his openness to questions at the end was a brilliant opportunity for students to ask some really poignant questions.
As a school we have become one of only twenty schools in the country to be awarded the status of a Holocaust Beacon School by the Holocaust Education Department at the world-renowned Institute of Education, London. As such, we recognise that knowledge and understanding of the Holocaust is crucial to developing the social, moral, spiritual and cultural awareness of our students. Through this very special talk, students were given the opportunity to gain a personal insight into such a distressing event in European History as well as being challenged to question how and why this event happened. This was a once in a lifetime opportunity for our students, one that we feel will have a significant impact on their social and moral development.