Another successful Year 7 camp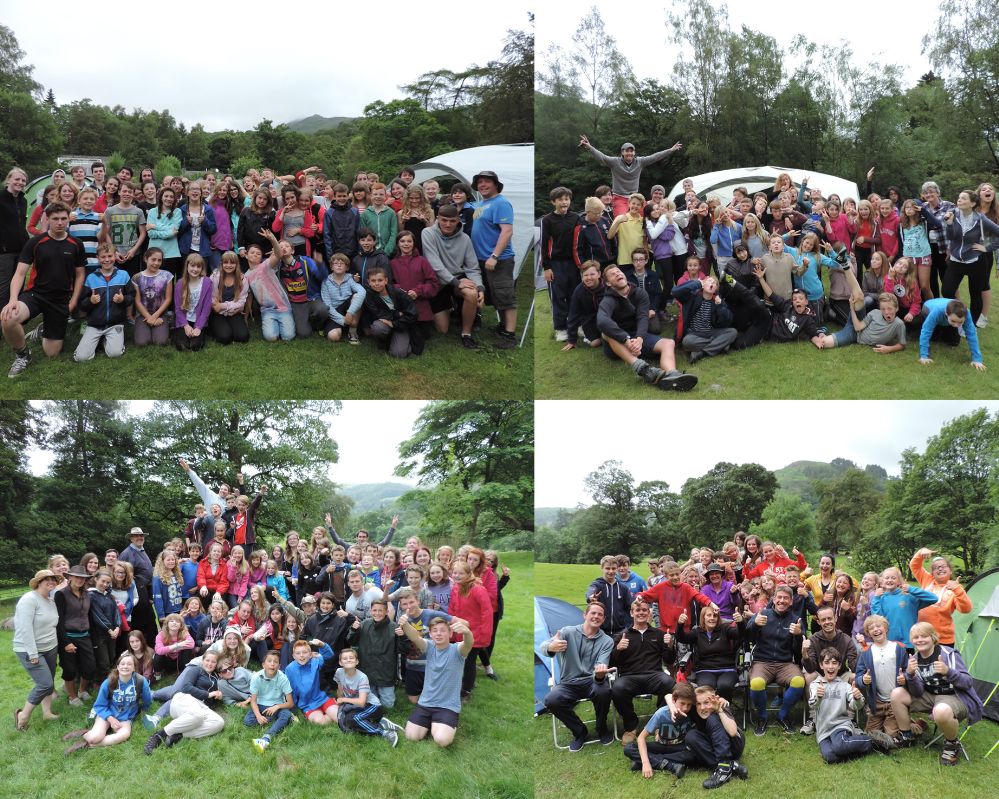 On Tuesday 1st July 2014, Year 7 students travelled to Rydal, Ambleside in the Lake District for the annual camp. Selby High School is the only secondary school in North Yorkshire to run such a large scale camping experience with its own school staff. In total the camp involved 172 students, 35 members of staff and 7 volunteers. The camp was set up on Monday afternoon and involved 4 vans of equipment and resources.
Students arrived at Brockhole on Tuesday for lunch, this was followed by activities in the park including rounders, an adventure trail, a quiz in the exhibition hall and a look around the shop. On this sunny afternoon, students then took a ferry to Ambleside followed by a walk to their campsites at Rydal Hall where they put up their tents. After their evening meal, students had an impromptu dance off competition between the four campsites. It was fantastic to see 172 student and many staff doing the "Macarena" to the loud music from the camp PA system.
On Wednesday students had an action packed day enjoying orienteering and team building activities as well as environmental studies at the Rydal waterfall and in the river. Students also undertook biology & geomorphology surveys. The evening entertainment was provided at the cinema in Ambleside, where we all enjoyed the film "T.S. Spivet" with popcorn and pop. After the film students had an opportunity to spend time in the local park before their walk back to camp and a supper of hot chocolate and marshmallows.
On Thursday students went on one of three walks, some reaching the summit of Loughrigg, others walking around Rydal and Grasmere. Lunch break was spent in Grasmere, before walking back via the world famous Grasmere Gingerbread Shop, Dove Cottage and then along the Coffin Road back to Rydal Hall.
The evening saw the final part of the residential, with a sing song around the camp fire and a surprise visit from "Juggling Inferno".
Throughout the week the weather was great for camping, warm and dry. Unfortunately, the weather did break for Friday morning and the camp break had to be done in the rain. The equipment was all packed away by 11.30am, a record, so that coaches and vans could return across the country before the road closures and increased traffic congestion from the "Grand Depart of the Tour de France".
Friday morning saw a lot of tired but happy students heading home.