Awards & Partnerships
Get Set Network - Students and teachers at Selby High have been officially welcomed in to London 2012's Get Set network, in recognition of their commitment to the Olympic and Paralympic Values.


The London Organising Committee of the Olympic Games and Paralympic Games (LOCOG) awarded Selby High School a plaque and certificate to acknowledge their involvement in the London 2012 education programme, through the emphasis on sport within the school and the work the school does to encourage sport in the local community. They now join schools and colleges across the UK as members of the special London 2012 community and will receive access to exclusive competitions and 2012 Games related opportunities during the next six months, including the chance of winning visits from athletes and the London 2012 mascots.
Selby High School will be getting ready for London 2012 by linking more work to the Games and ensuring that students feel that they are a part of this once-in-a-lifetime event.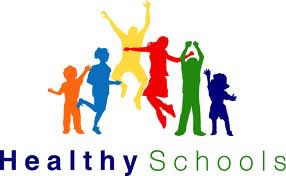 Healthy Schools - At Selby High we encourage all of our students to adopt a Healthy Life Style. Information about healthy choices for food and drink can be found at www.eatwell.gov.uk. School lunches are now produced in house by the 'Food 4 Thought' team. These high quality lunches are proving to be a big success with all who eat them.


Inclusion Quality Mark -
Selby High School is pleased to announce that it has now achieved the Inclusion Quality Mark Level 5 for our leading work on inclusion. The Inclusion Quality Mark comprises a number of elements which deal with inclusion in its widest sense and in all aspects of school life.
The IQM Elements are all practical parts of the life of Selby High school. They are divided into 3 core groups:
The individual pupil - Pupil progress, Pupils' attitudes, values and personal development.

The staff focus - Leadership and management, Staffing systems and organisation, The learning environment, Teaching and learning, Resources and ICT.

The family and community focus - Parents and carers, Governors, external partners and the local authority.


Arts Mark Gold - Selby High has the status of Arts Mark Gold. The Arts Mark sets a bench mark for arts provision in a school. Selby High School as a specialist school for the Arts engages fully with arts in the curriculum. Art, Music, Dance and Drama are all strong elements of school life. This support of the arts is often extended into the community and our feeder partner primary schools.



Financial management standard in schools (FMSiS) - Selby High has now achieved FMSiS status. This Financial Management Standard indicates the Selby High School can exercise proper control and stewardship over the public funding entrusted to them and allocate and deploy resources effectively to meet school priorities for development and improvement..


Leading Aspect - At Selby High we have achieved Leading Aspect Awards for Community Cohesion and the quality of our Care, Guidance & Support.
The school has demonstrated that it can achieve the Criteria:
Commitment to quality for all involved

Policy

Leadership and management

Teaching and learning

Monitoring

Outcomes/Impact

External benefits

Sharing good practice and disseminating innovation


White Board Technology at Selby High School - Selby High School has become the first school in North Yorkshire to achieve the status of Centre of Excellence in the use of WhiteBoards.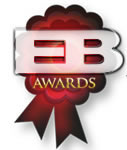 Education Business Awards - Selby High was commended in 2007 by the Education Business Awards for successful investment in education in the category of outstanding progress and in 2008 we were equally commended in the category of educational visits. Details of the commendations can be viewed on the EBA website.


Mentoring & Befriending Foundation - At Selby High there is a strong belief that mentoring and coaching can have a significant impact in supporting students and staff. This focus in supporting the individual is crucial to our vision. At Selby High School we run a number of mentoring schemes and as a result we were awarded the NMN Excellence in Mentoring Award in May 2005.



Youth Charter - Selby High School has been awarded the Youth Charter from Connexions. To achieve this award Selby High School had to demonstrate that as a school it is... friendly, clean and comfortable, has clear signs to tell you where to go and what to do and is a place where students feel safe.

Students at the school are... treated with respect, listened to, have things explained to them, are able to speak in private to someone who understands young people and have information that can be easily understood.



Let's get cooking - Selby High School has met the Let's Get Cooking activity requirements for the club's third year following the Let's Get Cooking guidelines for running a healthy cooking club, and has qualified for Let's Get Cooking accreditation.






Prince's Trust - The Prince's Trust offers practical solutions to help change young lives. A group of Year 11 students presently undertake the Prince's Trust Course during Key Stage 4




North Yorkshire County Council -
The link below will take you to the main portal for information exchange between the North Yorkshire education services and those concerned with early years education, schools, adult learning and the youth service.