Students highly commended for marketing project
Y11 students Jordan Carr & Josh Crane have received certificates from Shakespeare Schools Festival 2013, the UK's largest youth drama festival for their Marketing Project.
Regional Manager, Eibhlish Fleming said the standard was so high and was very impressed by the article in the local newspaper and on the website. They really loved the creativity in the notice board from the portfolio, they also thought the Podcast idea was brilliant and were sure it encouraged lots of ticket sales.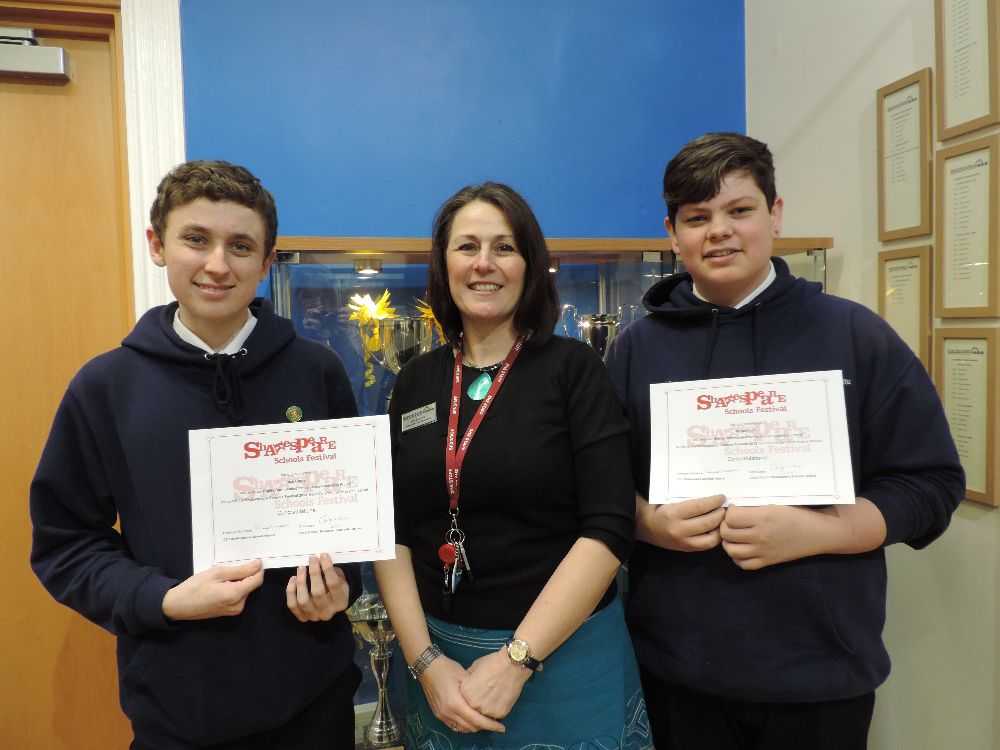 A huge well done, your efforts must have contributed to the overall success of the production!