Students enter public speaking competition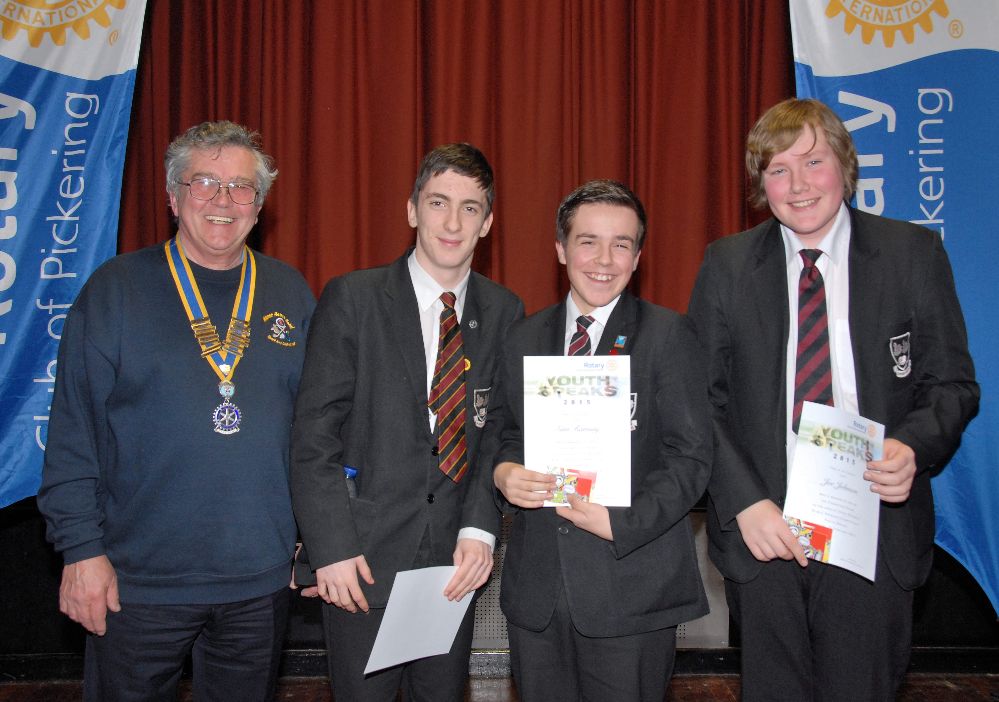 The 24th of February saw Selby High School enter the annual 'Youth Speaks' public speaking competition for the second year in a row. Where last year we only took a single intermediate team, this year, we entered two teams; one in the intermediate category and one in the senior. An exciting step forwards for the school!
The senior team had competed the previous year. It was made up of its speaker, Euan Forsyth, the proposer of the vote of thanks, Sam Ramsay, and the team was chaired by Joe Johnson. Their speech was titled 'What Is Normality?' and was a plea for more tolerance and open-minded acceptance in a world that can often judge and look down on difference. Written by the three boys, it received a solid round of applause, and the team really did themselves and the school proud.
The intermediate team had not competed before, although some of its members had taken part in other public speaking activities. It was made up of its speaker, Bethany Wear, the proposer of the vote of thanks, Luke Beever, and the team was chaired by Garrett Norwood-Cole. Their speech was titled 'Improving PSHE Lessons', and was a discussion of the need for the quality teaching of life skills, but a frank look at some of the difficulties facing those who bear current responsibility for the curriculum. They did extremely well, especially seeing as they were the youngest team there, and as year 9s competing against year 11s, they were commended for their courage and passion.
Overall, while it is a little disappointing that neither team managed to place this year, the standard was easily the toughest it has been in a decade, and so understandable. Not to mention, it was an excellent event, and a good time was had by all who took part.
Mr V Khambatta
Teacher of English