Selby High School ranked 18th in top 100 schools in England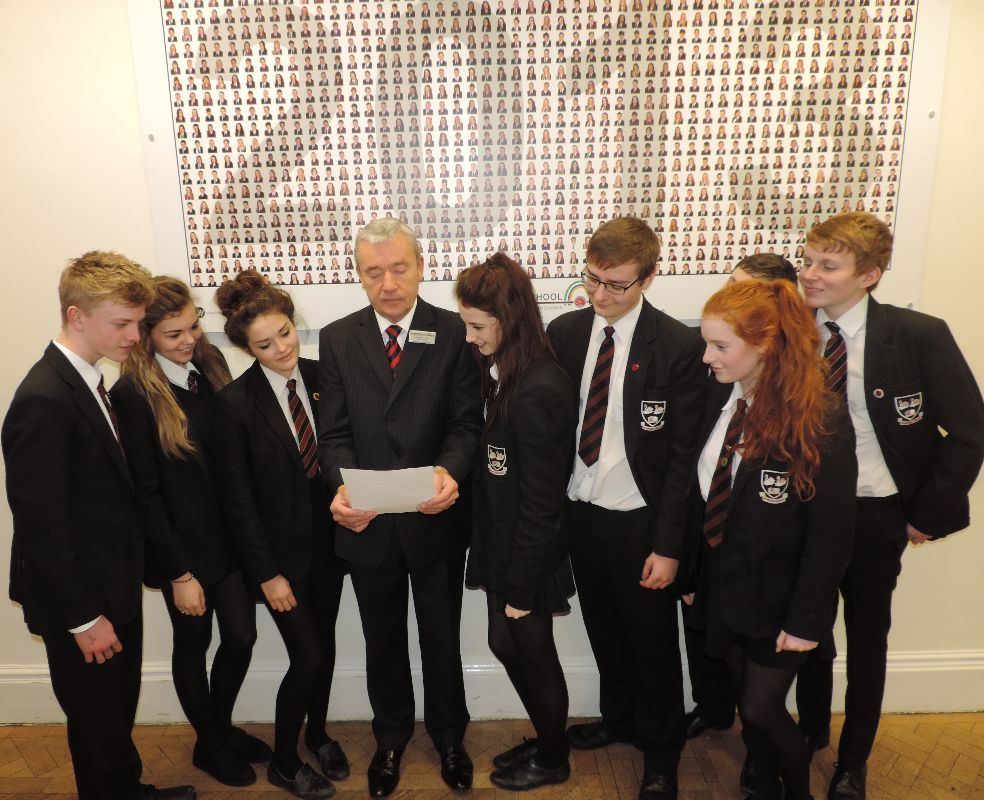 Selby High school received further confirmation of its outstanding performance in the summer examinations of 2013 this week. The Rt. Hon. David Laws MP, Minister of State for Schools wrote to Paul Eckersley, the Headteacher, to congratulate him on the performance of the school and the excellent sustained improvements in GCSE results from 2011 to 2013. National data has shown that the improvements made by the school have placed it in the top 100 most improved schools in England, ranked 18th.
David Laws MP, recognised the hard work of staff, governors and students and thanked Paul Eckersley and all involved with the school for their pursuit of the highest standards of educational achievement.
The arrival of the letter from David Laws MP was a delightful addition to the Performance Tables released on Thursday 23rd January. The Performance Tables highlighted how well Selby High School had done, not only this year, but in recent years. Progress by students at Selby High School in the two main measures in English and Mathematics is now much higher than North Yorkshire and National averages. The main measure of 71% of students achieving five or more GCSE grades at 'C' or above, including English and mathematics, was 12% and 6% respectively higher than both the National and the North Yorkshire averages.
Paul Eckersley, Headteacher was quoted as saying: "It is fantastic that all the hard work by the students, governors and staff has been recognised by the Minister for Schools. The performance tables show how well the school did last year, but I know that next year will also be a challenge and everyone at the school is now focused on next summer and making sure we do as well for the leavers of 2014".
The Performance tables for all schools in England can be accessed on the Department of Education website at http://www.education.gov.uk/schools/performance/.