Open Evening thanks!
Thanks to everyone who visited the maths department during our open evening event on the 29th Sept.
Well done to those who managed to complete some of our maths challenges.
Well done Thomas G (Longmans Hill) who was fastest on the number grid speed test (Get in touch for a prize!).
Thanks to all who contributed to our tessellation wall: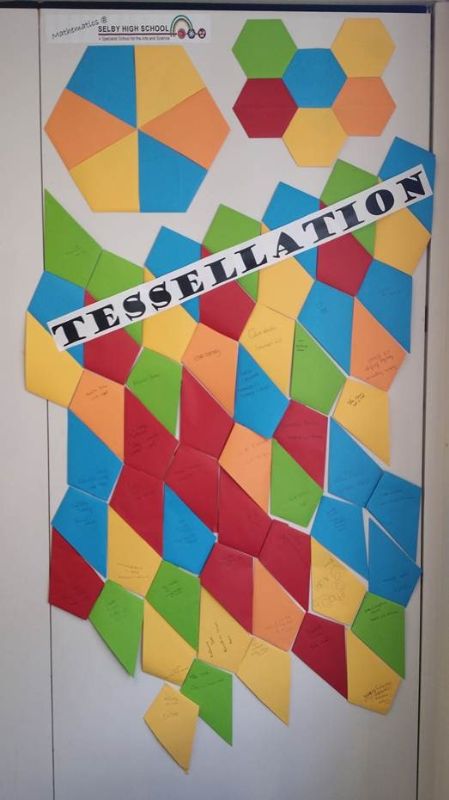 Mr Jones
Assistant Curriculum Area Leader, Mathematics.