Governors Awards 2013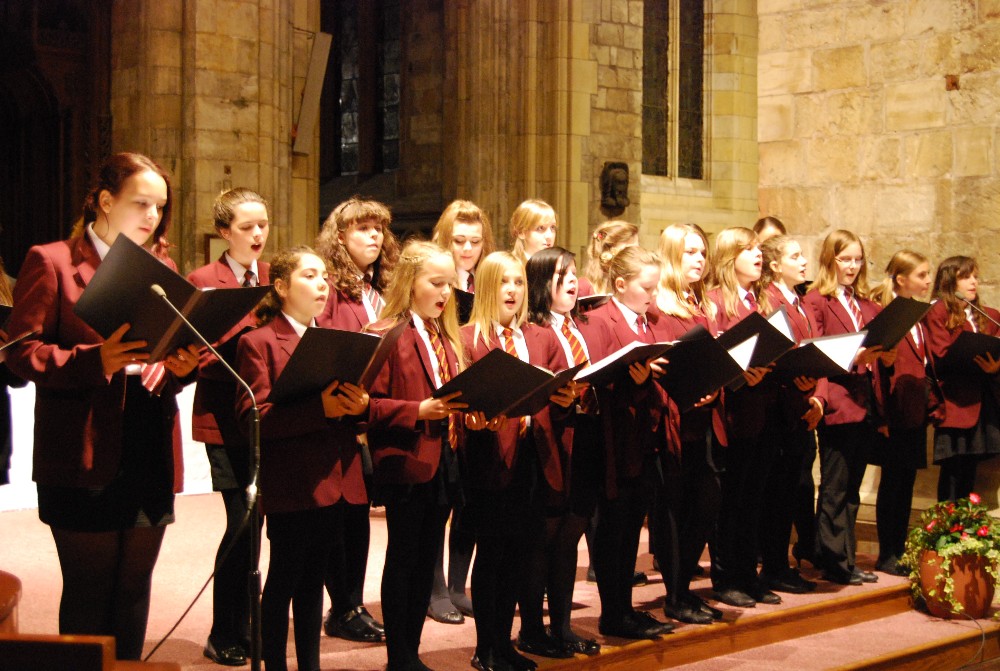 On Wednesday the 16th October students, parents and carers, grandparents, staff, and Governors were invited as guests to Selby High School's Annual Governors' Awards for the Academic Year 2012-2013 at Selby Abbey. This was the tenth anniversary of these prestigious awards.
There were over two hundred awards being presented this year, which reflects the ever increasing achievement and attainment of the students from Selby High. Special guests who agreed to present the trophies, either sponsored by their company or themselves, included Mr Nick Midgley from Doosan Babcock Energy, Mr Andy Reed from Handelsbanken Bank and Mr Christophe Ughetto from Novotel.
Mr Phillip Stables, who retired from Selby High in August 2006 after 35 years dedicated service to the school presented the Achievement in Adversity award to Samuel and Georgia Jenkins. Mr David Middleton of Wright Electrical in York presented The Wright Trophy to Ellen Dethridge, the most promising science student. Mr Colin Wallwork from Wallwork Photography presented Erin-Maia Harpham with The Wallwork Trophy for excellence in photography and media.
The final distinguished guest was Mr Michael Dyson, the Chair of the Selby Civic Society, to present the Society's trophy for our Young Citizen of the Year to Hannah Berzins.
Awards throughout the evening were given for
academic & sporting excellence
service to the community
special Selby 5 star student awards
attendance awards for not having a single day's absence during the whole of the school year, together with three very special awards to three students who did not have a single day off during each of their five years at the school
and
special Governors' awards to recognise excellence in other areas of school life.
The awards reflected an outstanding and exciting year for the school in respect of the tremendous progress of students including the best ever GCSE results in the school's and Selby's glittering history. This was against a national back-drop of falling standards. The awards also celebrated the £80k for money raised for charity during the last eight years, a truly wonderful effort from the young people of Selby High School.
During the evening many young students demonstated ther extraordinary skills and talents through music and dance in the amazing setting of the Abbey. The newly reformed choir was uplifting to hear as were the independent vocal performances of Maddison Firth, Amy Howe and Alysia Hanshaw. Two dances by Harriet and Olivia Firth and Lucy Appleton, Sophie Anderson and Charlotte Partridge also stood out during the evening.
Click here to view the programme for a list of all prize winners and performers.
To view the photographs from the evening please go to the Galleries page, should you wish to purchase an electronic copy of any photographs please log on to 'ParentPay', each electronic copy costs £2.50, once payment has been received the photograph will then be e-mailed to you..