Eve Linton presented with Outstanding Achievement in English award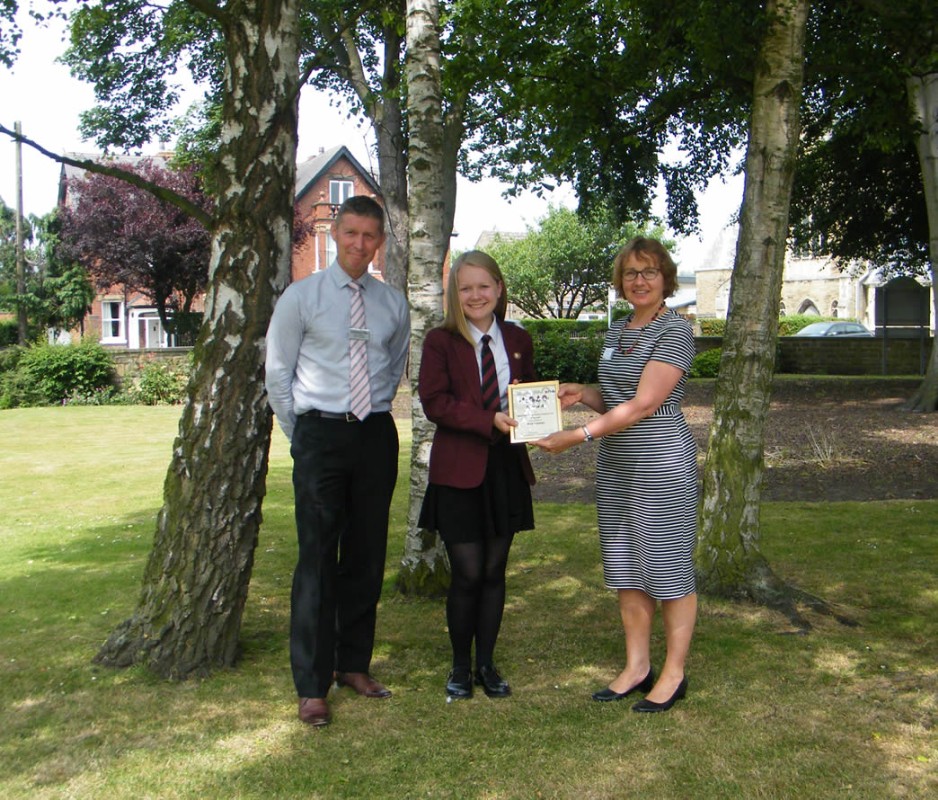 Chair of Governors Grant Gibson and Vice Chair of Governors Dr Helen Billington are pictured presenting Year 9 student Eve Linton with her Award for Outstanding Achievement in English.

Eve is emigrating to Sydney, Australia on Friday 19th July, but the Governors didn't want her to miss out on her award which would usually be presented at the Governors' Awards ceremony at Selby Abbey in October.
All the staff at Selby High would like to congratulate Eve on her achievement and wish her every success in respect of her future in Australia.