England Rugby Debut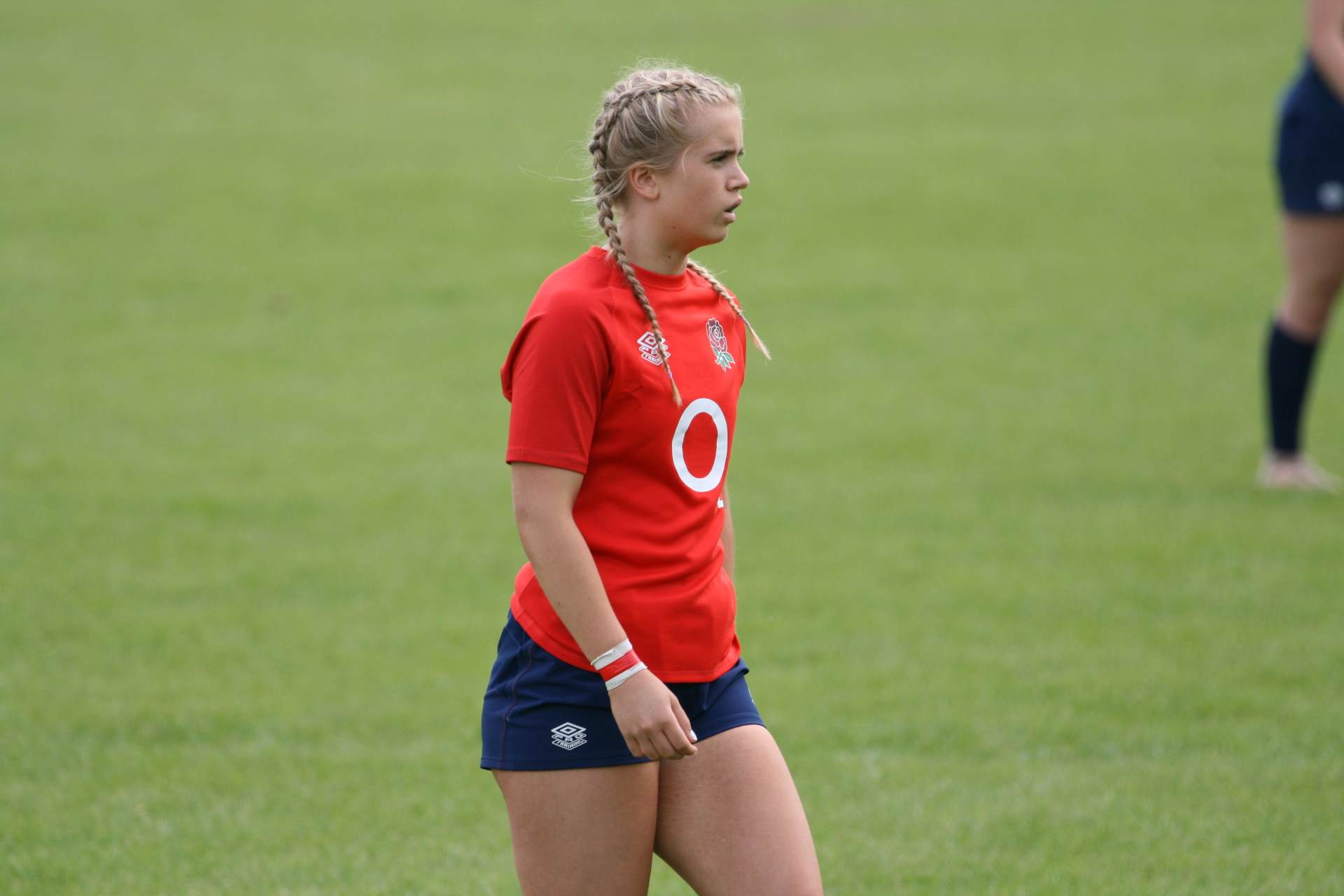 We are delighted to report that former student, Erin Bradley, made her debut playing for the England u18's rugby team on the 31st of May at the Birmingham Exiles ground.
Erin had a good game despite being nervous, however, the score wasn't what she wanted as England lost by 5 points. The next game Erin played for England was on the 6th of June. Erin joined the game in the second half as a finisher, playing no.12 and 10. This game was much better for Erin as England won 38-12. Erin thoroughly enjoyed both of the games and was so honored that she was chosen to play for England.
Erin played rugby for Selby High School's girls rugby club for five years alongside playing rugby at the Selby Rugby Union Club. Erin told us about her rugby journey so far:
Getting to where I am today has been a huge honor. Starting rugby in year 6 and giving it a go was a really scary concept to me as a 10-year-old girl. I had started rugby when I was in the micros and had quit due to the boys not passing me the ball. Going into an all-girls team in year 6 was really an exciting concept to me as they would all be there for the same reason as me. Over the years I had many role models above me in the older age groups and I was excited to move up and start playing rugby at a higher level. Moving up into the second year of under thirteens I got put forward for the England Rugby Developing Player Programme (the ERDPP). This was very exciting as this was my first chance to move up the ranks and get myself seen. Moving onto the first year of under 15s I was given the chance to trial for county - Yorkshire girls rugby - I achieved getting into the squad as a prop through the next three years 1st and 2nd year of under 15s and then first year of under 18s. In the second year of under 15s I was then given the opportunity to go forward on from Yorkshire into premiership teams Centre of excellence. This included extra training and conditioning to better me as a player. From this everything kind of went quiet through the pandemic and I wasn't able to play or get involved in a lot of the things that I had previously been a part of. Over this time, I decided to get myself fit from the move out of high school (Selby High School) into the new school year where I would be starting at Bishop Burton College. Over this time, I lost a lot of weight and moved to the new position of Centre or 10. This included a lot more skills and knowledge that I previously had but due to my size had never really needed. The opportunities being at bishop burton gave me have been great, my coach was the one who put me forward for the England under 18s camp and then from there I got selected to represent my country for the past two weekends. I am looking forward to further bettering myself and hopefully getting back into the England under 18s squad again next year. Some advice I would give people who would want to get into rugby and start it, or even if they are playing it now and want to get far would be to enjoy it. If you don't enjoy it and enjoy the work you are putting in, it's not for you. The amount of work I put in to get where I am today was a lot, but I knew that it would eventually lead to where I wanted to be even if some people didn't believe in me along the way.
Congratulations Erin, we're very proud to hear about your achievements and wish you every success for the future.