Education ICT 2015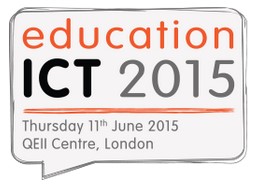 On Thursday the 11th June 2015, Stuart Lewis, Deputy Headteacher, represented the school at the Queen Elizabeth II Centre in Westminster. This prestigious venue in the heart of the capital welcomed leaders in ICT from all over the country.
The event was organised by http://www.govnet.co.uk/ one of the UK's leading public sector events supplies. The event was chaired by Simon Shaw, Director and Lead Consultant, EDABLE; Board member, NAACE; and ICT procurement project manager, London borough of Lewisham. Other speakers included Professor Stephen Heppell, The Chair of Education and Technology Action Group (ETAG), Chair in New Media Environments, Centre for Excellence in Media Practice, Bournemouth University and professor, the Felipe Segovia chair of learning innovation, Universidad Camilo Jose Cela, Madrid. He gave a really stimulating account of his views on ICT in education.
Stuart Lewis presented a speech on 'Upgrading ICT Infrastructure for Engaging Learning Environments. This speech outlined Selby High Schools vision for ICT that supports learning progress and the experiences of the school in delivering ICT infrastructure of the highest calibre for the students of Selby High School. Stuart Lewis also answered questions from the audience in the final panel session of the day.
http://www.educationictconference.co.uk/