Vive La France!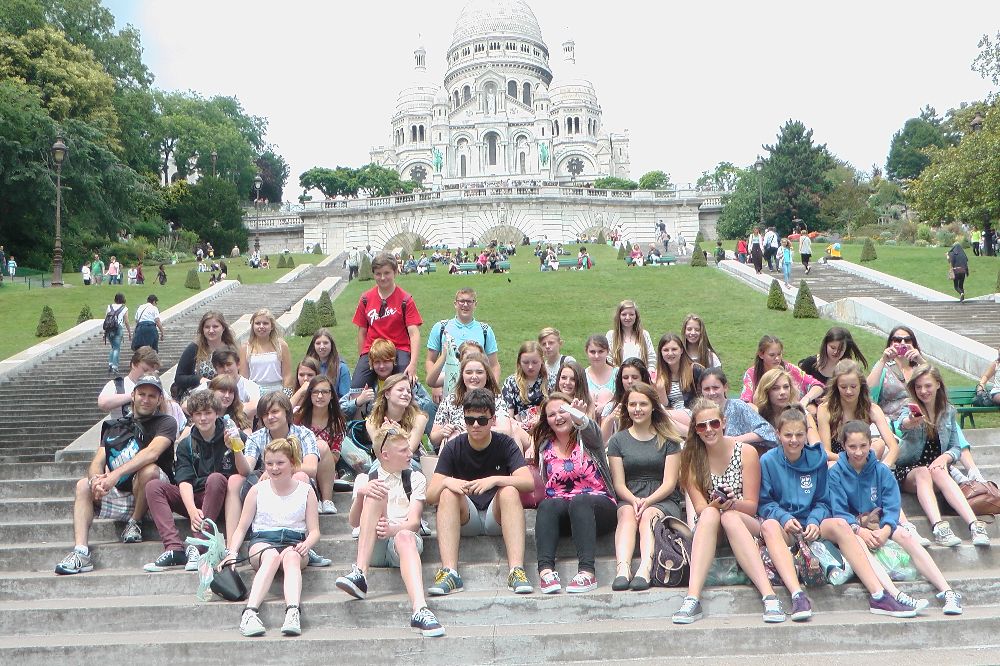 Year 9 students had a fantastic time in Paris during activity week. The hotel was very posh, the weather was glorious and the teachers had no sleep, all signs of a very busy and memorable trip!
We climbed the stairs to the top of the Eiffel Tower, visited the Sacre Coeur and some of the famous Parisian artists in La Place du Tetre, we experienced the Arc de Triumph roundabout and we ate out in a swanky Parisian restaurant followed by a sunny cruise down the River Seine.
After all of this we summoned up the energy to go on all the rides in Disneyland followed by Disney Studios and then travelled the long journey home throughout the night.
Everyone behaved responsibly and had a wonderful time. A huge thank you to everyone involved!
Miss L Cant
Curriculum Area Leader Music