Spanish taster day at Leeds Metropolitan University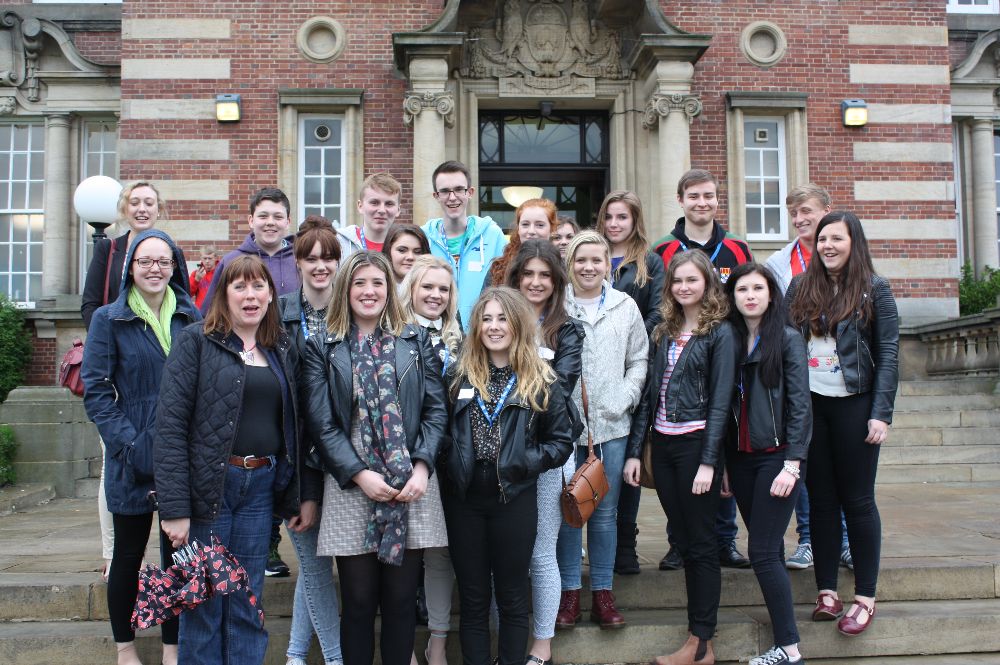 On Friday 25th April, 18 year 11 Spanish students visited Leeds Metropolitan University for a Spanish taster day organised by Miss Harwood with the help of Ms Wilson and Miss Newton.
Their activities included a problem-solving carousel activity in which they had to use thinking skills to resolve problems and explain how they would do this in a 3-minute Spanish presentation. They also had a campus tour, visited the Language Open-Access area in the university's vast library, had lunch overlooking The Acre, met some of the native Spanish lecturers, conversed with some current language students who work as Language Ambassadors across Yorkshire and the Humber and met students from other faculties.
All of the staff and students we came across fed back how sensible and well-behaved our students were and the native speakers were particularly impressed with their level of Spanish. Miss Newton commented ". I believe they gained a lot from the day and it helped raise their aspirations for further study at University level." Ms Wilson commented "The content was pitched just right – enough to challenge the students and also to allow them to enjoy and achieve."
Student feedback with regards the trip was also positive with all finding it very helpful and informative as they were able to see real-life benefits of continuing on their language learning.