Show Jumping Success
We are delighted to report on another successful outing for our young equestrian team at the National Schools Equestrian Association (NSEA) show jumping qualifiers on Sunday 25th February. Held at Northallerton Equestrian Centre, our 90cm team of Lucy Williams, Sarah Wheatley, Isabella Khosla and Martha Ward were placed third at their first qualifier, out of nearly twenty teams.
Riding Captain, Lucy Williams, won the class and will now represent Selby High School at the NSEA National Championships in Bedfordshire on Saturday 21st April, as Champion for North Yorkshire. Martha Ward finished in sixth place.
The 80cm team, where Kaytlyn Fella replaced Sarah Wheatley, finished on a very respectable eight faults, with Lucy placed third individually.
Team Manager, Jo Williams said, "I was particularly proud, as most of the girls have had nasty falls from their horses recently and they really did the school proud in this competition".
We would like to thank Dr Williams for keeping us up to date with the team's achievements and wish the girls the best of luck for future events.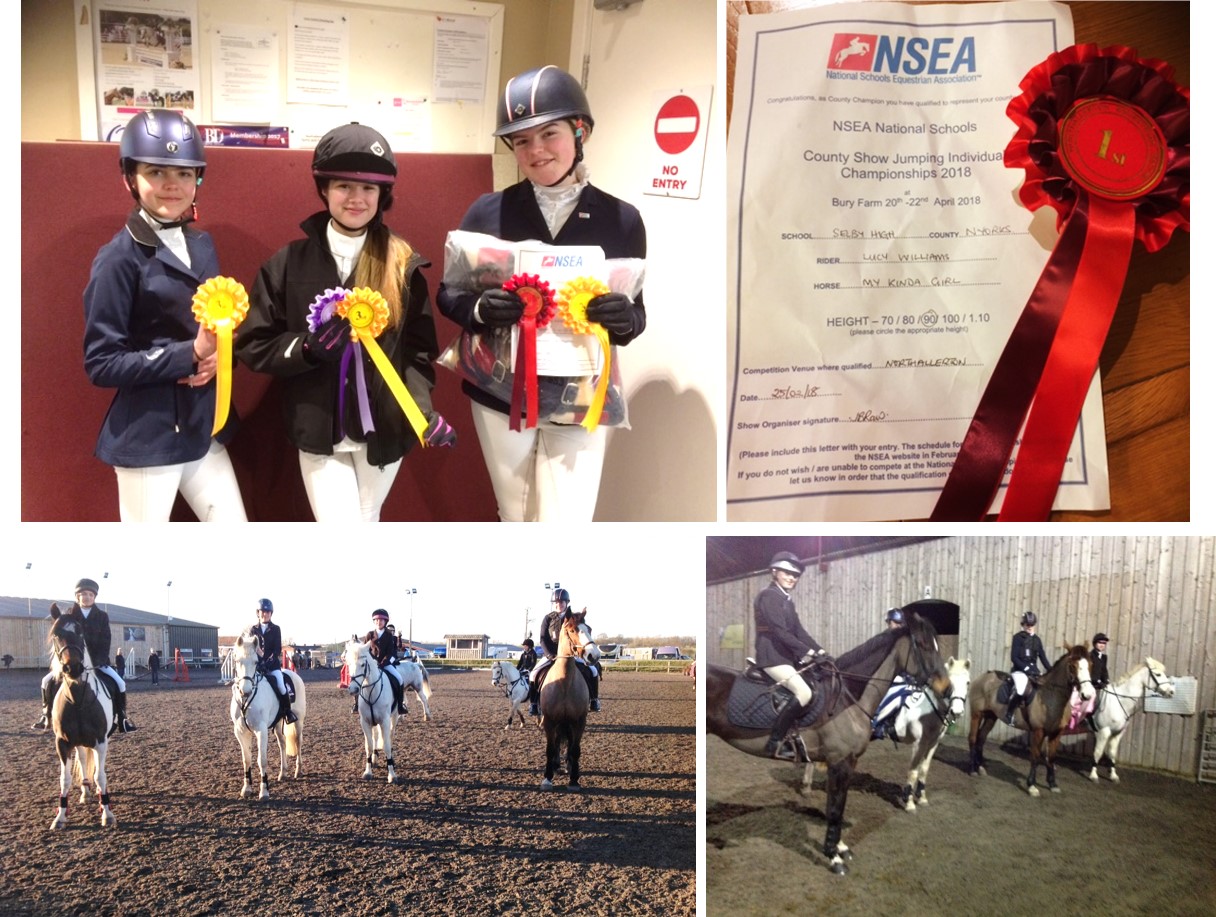 Lucy Williams' winning round