Rising Star of the Year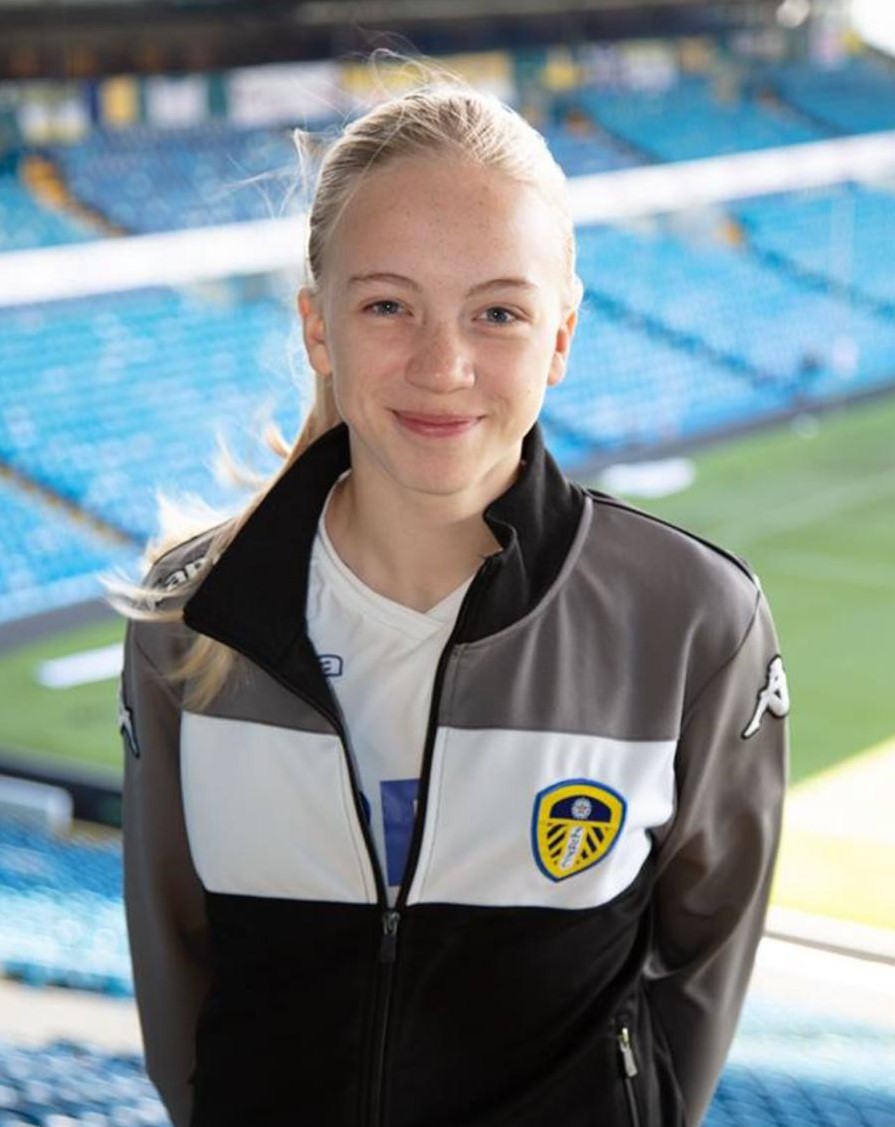 We are delighted to report that Year 10 student, Robyn Prince, is to receive the "Rising Star of the Year" award for her work with Leeds United Foundation, helping to coach young girls. The award, from West Riding County FA and sponsored by McDonald's, sees each regional FA throughout England accepting nominations from the public for the volunteers in grassroots football who they feel deserve recognition.
The award came completely out of the blue to Robyn and her family. After being nominated, a judging panel had to deliberate and decide who deserved the award. Not an easy task from all the nominees put forward.
Robyn helps to coach the Leeds Junior Girls U9's, mainly at Sherburn High School and has also agreed to be the subject of a case study by Leeds United Foundation on behalf of The FA. This study will look at the impact The FA's investment in girls grassroots football is having. Robyn's father, Mr Prince believes it is a combination of these two things that lead to the nomination.
Robyn played last season for Leeds United Ladies U16's girls. They won every game they played and were crowned West Riding County FA U16's girls League Champions, League Cup Champions and County Cup Champions. Next season Robyn has been offered a place in the Leeds United Women's U18's squad, training at Leeds United Training Ground at Thorpe Arch.
Separate to her playing for Leeds United Ladies, Robyn has also been training with Leeds United Foundation Girls Talent Centre for the last three seasons. It is through Leeds United Foundation that Robyn got involved with volunteering as a coaching assistant through their female mentoring program. Through this she has also completed a foundation course for referees, though opportunities to fit in refereeing whilst playing football has proved difficult.
On the coaching side, Robyn has been asked if she would like to undertake the FA Level 1 coaching badge when she turns 16, which is something she is considering.
Robyn is a former Brayton Belles player, where she played until the age of 10 years old. It was her first team, and a great foundation to grow from. If any girls are thinking about playing, the Prince family would highly recommend that you go and have a chat with the Belles.
The awards evening is taking place on Friday 28th June at West Riding HQ in Woodlesford and we would like to congratulate Robyn on this fantastic achievement and wish her the very best of luck for her future endeavours.
To view West Riding FA announcing Robyn winning the award, please click here.