Poetry Live Event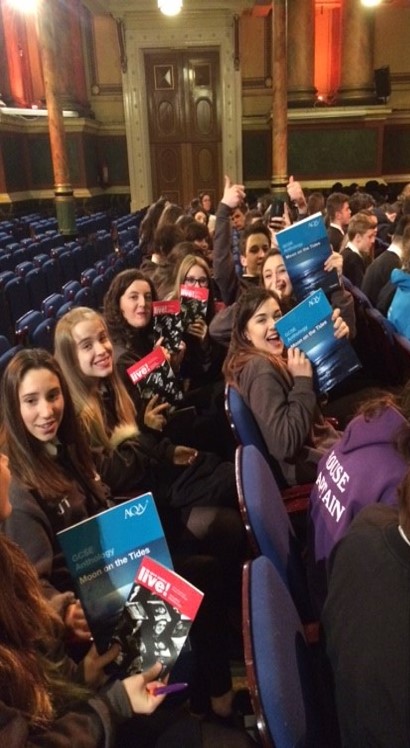 On Tuesday 26th January, we took 30 of our year 11 students to a Poetry Live event at Leeds Town Hall. Students had the opportunity to see and hear from some of the poets that they will be studying for their English Literature poetry exam; this was a fantastic chance for students to ask the poets questions and have a revision session with the people that created the texts they will be closely studying.
Amongst the fantastic selection of poets at the event, there was Carol Ann Duffy, who is one of the most read, studied and loved of today's poets and such an inspired choice for the role of Poet Laureate. Her poems are sharp, funny and contemporary, and full of a literary past. Equally, Simon Armitage, who is one of Britain's best poets, has a superb ear for language. His poems cover an entire breadth of subjects. Finally, John Agard gave an exciting and inspiring performance in contemporary poetry. He was passionate in the way he combined historical awareness, cultural insight and humour. Equally important, there were two examiner sessions from Tony Childs who gave students invaluable guidance and advice about the unseen and comparison element of the examinations; a truly valuable day for our students.
Students were given a booklet of all the poems and notes discussed at the event, which will form an excellent revision tool for them for their forthcoming exams. Thank you to all involved and well done to students who behaved well throughout the day representing Selby High School in a positive way. A great day was had by all!
The English Department