Memories are made of this
106 years and still counting, but can you help
Selby High School is busy establishing a new archive of its treasured memorabilia that has been collected during the school's illustrious 106 year history.
Miss Sarah Burgess, Subject Leader for History, is also the school's archivist. She has painstakingly catalogued and time preserved each of the items.
If you have any photographs or other items of memorabilia, such as magazines, reports, items of uniform, exercise books, newspaper cuttings etc. that you would be willing to let the school have or take a copy of, then please contact Miss Sarah Burgess either by telephoning 01757 703327 Extension 862 or emailing sb@selbyhigh.n-yorks.sch.uk
In addition, we are trying to establish the first name of Miss H Longworth who was the Headmistress of the school between September 1953 and August 1960. Was it Harriet, Henrietta, Hester, Hannah or something else? If you know the answer please let Sarah know. This will be the final piece in the jigsaw of the names and periods of tenure of the school's nine permanent and four acting Headteachers, to date, since the school was founded in 1908.
SELBY HIGH SCHOOL HEADTEACHERS SINCE 1908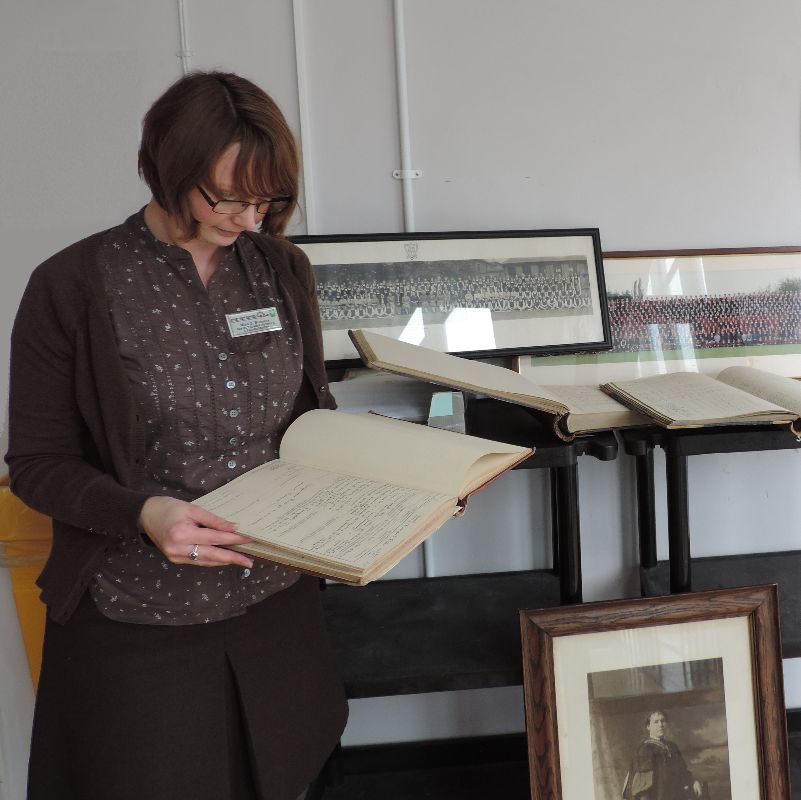 | | |
| --- | --- |
| September 1908 – August 1919 | Miss Mabel Booty |
| September 1919 – August 1946 | Miss Isabella Merson |
| September 1946 – August 1953 | Miss Ruth Okell |
| September 1953 – August 1960 | Miss H Longworth |
| September 1960 – August 1973 | Miss Mary Blake |
| September 1973 – April 1986 | Mr John Darley |
| May 1986 – December 1986 | Mr Geoff Lawrence (Acting Head) |
| January 1987 – August 1988 | Mr Ian Rothery (Acting Head) |
| September 1988 – August 1999 | Dr David Squires |
| September 1999 – August 2000 | Mr David Crosthwaite (Acting Head) |
| September 2000 – March 2003 | Mr Robin Fugill |
| April 2003 – August 2003 | Mr John Forster (Acting Head) |
| September 2003 - | Mr Paul Eckersley |