England Rugby League Superstar Keith Senior gives a motivational speech to the students of Selby High School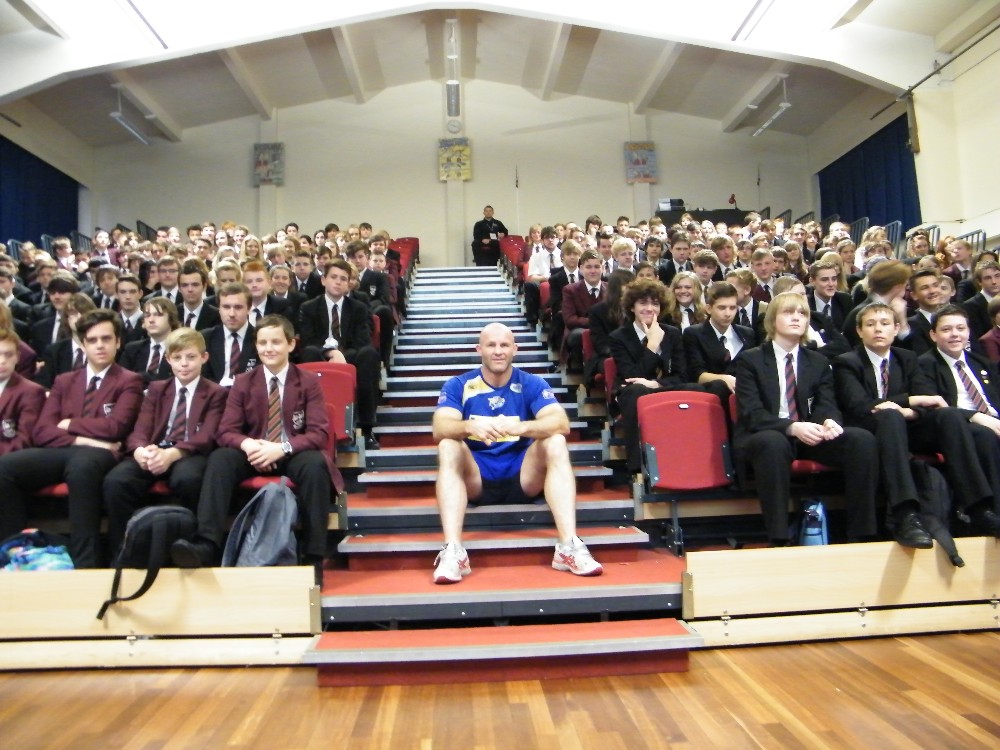 On Tuesday 22nd October 2013 Keith Senior, born 24 April 1976 in Huddersfield, West Yorkshire, visited Selby High School. Keith is an English professional rugby league player who most recently played for the Leeds Rhinos in the Super League. He has won every honour in the English domestic game. He holds the record for the most Super League appearances (368) & held the record for the most Super League tries (185) until overtaken by his Leeds Rhinos team mate Danny McGuire in 2012. He has represented both Great Britain & England at International level and has been named in the 'Rugby League World XIII' on three occasions.
The Leeds and England Rugby League Player presented to over 220 Selby High School students about his achievements. He illustrated his motivational speech with his life experiences. His early adult life was not as promising as it might have been, he made mistakes at school and left school with no qualifications. His choices, were therefore limited. He started work as a HGV mechanic on a Youth Training Scheme. He was lucky enough to be spotted as a potential Rugby League player. His story to the Selby High School students outlined his realisation that he needed commitment, ambition and sacrifices to become a successful professional Rugby player. Keith continued to explain that through his hard work and dedication he got the opportunity to travel the world, including to Papa New guinea and Australia. As a result he got the opportunity to enjoy privileges that he wouldn't have experienced had he not strived to achieve his goals, he even enjoyed Disneyland Florida on a special opening just for the England team!