Camping Fun
As part of our 'Man of the House' project designed to give Dads and male carers opportunities to spend quality time learning alongside their children, 13 families enjoyed two days camping at Whitley Beaumont Scout site in Lepton this half term.
The dads/male carers and their children learnt how to use knives to create tools, build dens, tie knots, light fires and much more.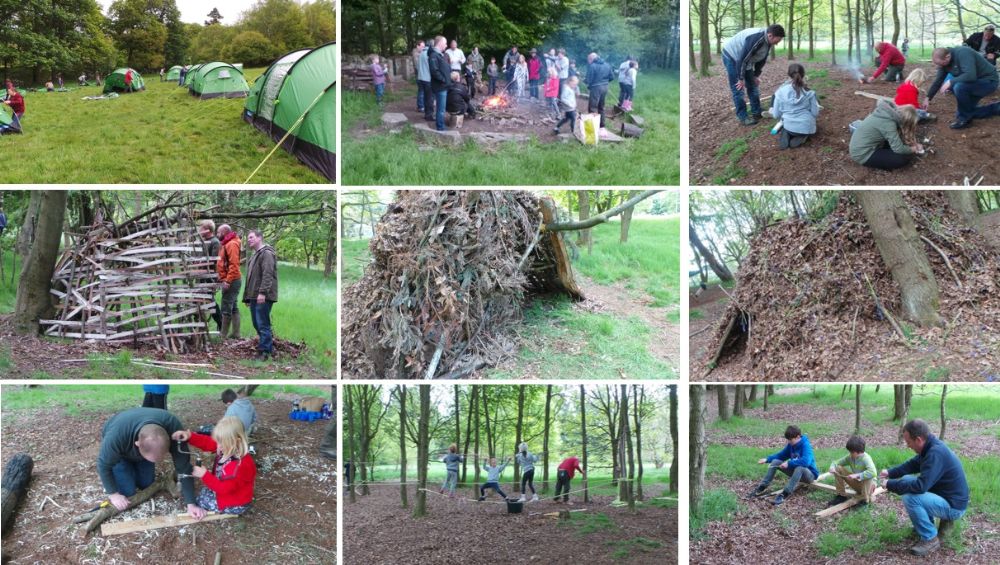 The project which is funded by the National Lottery through the Big Lottery Fund, has just one more activity day to go (date TBC) and due to its popularity and 100% positive feedback we are hoping to secure funding for 2015/2016. So far the Dads/male carers and their children have had a go at some great activities taking place at weekends and in the holidays. These include seasonal crafts, cooking and baking, Go Kart Building, rocket design and launching, electronics and more.
If you would like more information on the project please contact Lorraine Chambers 01757 244816.