2015-2016 Readathon event: A reading success!
This year we had a record number of entries into our Extreme Reading competition and encouraged more students to get involved with our fundraising through a variety of activities. Our students were reading to raise money for two important charities: Roald Dahl Foundation and Clic Sargent. We are thrilled to announce that Selby High School has made over £930 for these very deserving places. A special mention must go to Ella Roberton, Hannah Stockdale and Jack Rothery as their contributions to this year's event were prize winning. Alongside Readathon we have now launched our Reading Achievements Google Classroom page to KS3 students. They are being encouraged to log in and leave their reading reviews. We have already awarded Y7 over 200 Vivos and sent several postcards home. Keep them coming!
Thank you to everybody for their participation in what has been another successful year. Well done!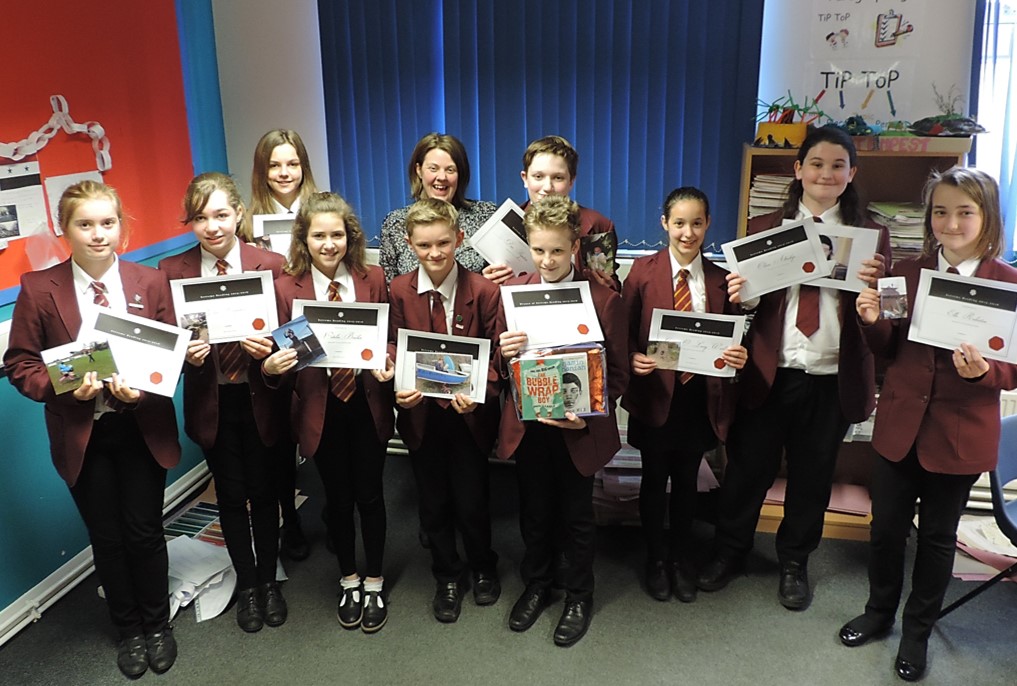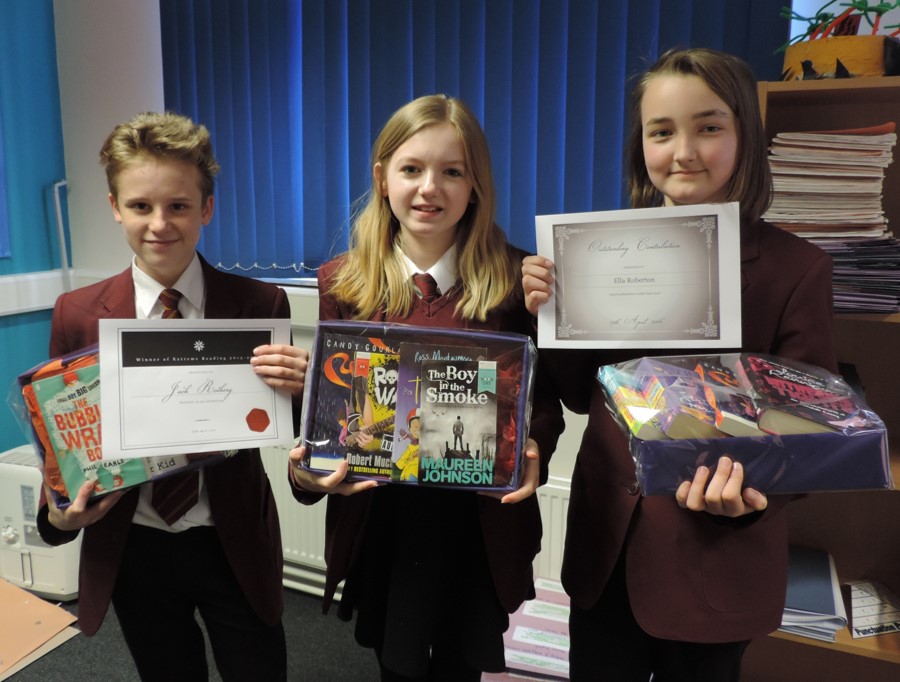 A few of our Extreme Reading entries!